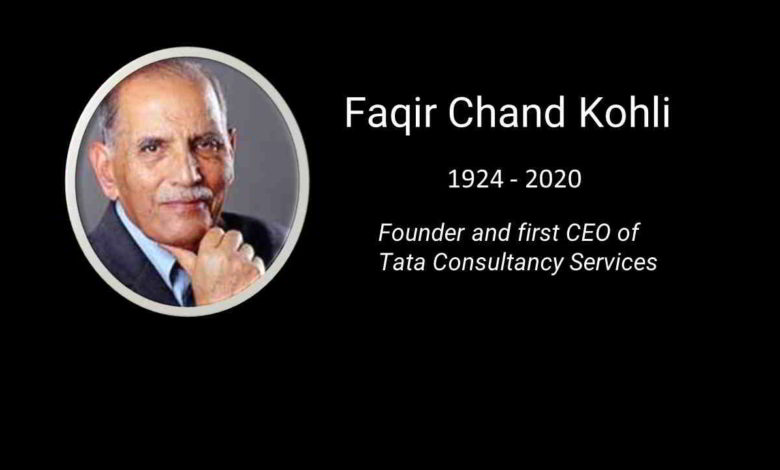 Mr F.C. Kohli, popularly known as the father of India's technology industry, passed away on 26 Nov. due to a heart attack. He was 96 years. He leaves behind a rich legacy of having laid the strong foundation of the $190 billion IT industry in India. The Indian IT industry is deeply saddened by this loss and mourns his demise.
Mr Kohli, was the visionary leader who foresaw the opportunity of India in technology services and built TCS many decades back when almost nothing existed in the tech sector in India. His leadership and passion over the decades played a key role in helping establish India as a trusted and quality partner for global corporations, evangelise the importance of technology adoption for India, push for greater research in academic institutions, bring awareness on the importance of local language and hardware industry in India.
As Chairman of NASSCOM in 1994-95, Mr Kohli led the industry and NASSCOM to build global partnerships in key markets, showcase the opportunity for IT services from India and build a culture of collaboration in the industry members. His engagement with NASSCOM continued through the years providing guidance and support on key industry issues and opportunities.
We salute his contribution to the industry and will continue to build on his vision for the industry.