DRONES & UAVS
TOP STORIES OF THE WEEK
Indian Drone and UAV Industry Welcomes New Drone Rules 2021
Liberalized rules and low entry barriers to generate thousands of jobs and present myriad opportunities for startups and SMEs in India.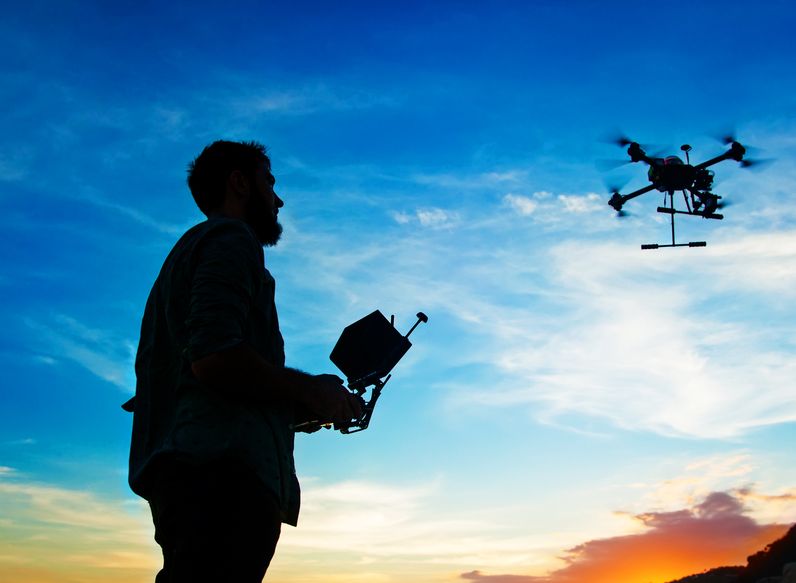 On August 26, India's Ministry of Civil Aviation (MoCA) released the new drone policy with many changes made to the UAS Rule 2021 that were released in March 2021. The new Drones Rules 2021 have introduced liberalized norms and low entry barriers that will see drone applications and activities such as drone racing flourishing in the country. In the next few months, expect to see many drone manufacturers entering the market; more domestic manufacturers and startups will also appear. This will generate thousands of new jobs at startups and drone service companies. Hobbyists and companies will also find it easier and more cost effective to own and operate drones in India. In addition, the government announced a Digital Sky platform, a single-window clearance system.
"The new drone policy will help generate employment opportunities as there are over 200 startups in this field," said Civil Aviation Minister, Jyotiraditya Scindia.
Prime Minister Narendra Modi tweeted: "The new drone rules will tremendously help startups and youth working in the sector. It will open up possibilities for innovation & business. It will help leverage India's strengths in innovation, technology & engineering to make India a drone hub."
The new Drone Rules 2021 are based on the premise of trust and self-certification.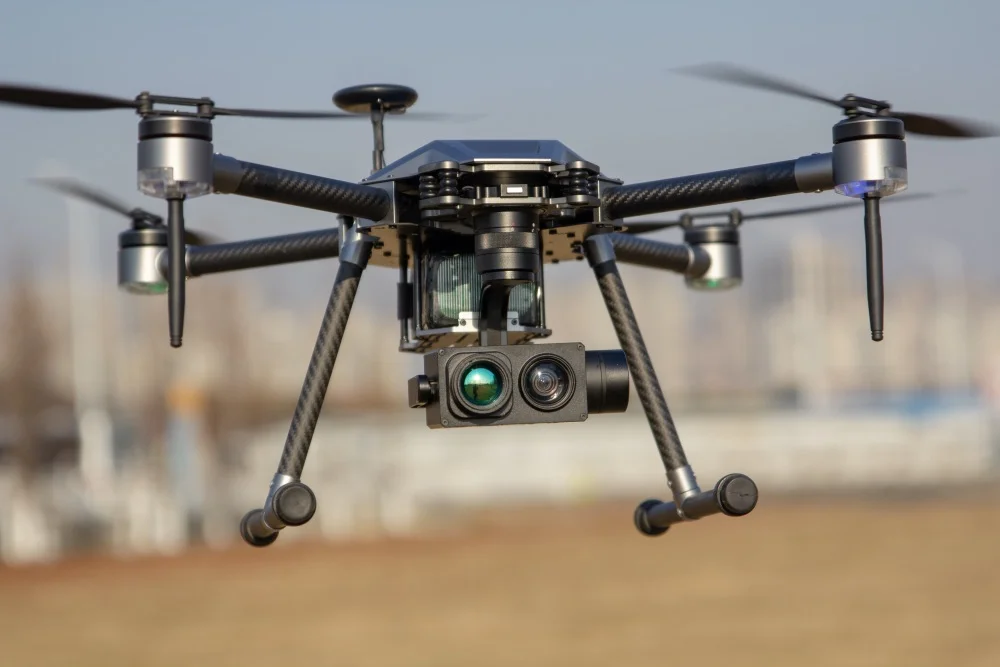 Drone Rules 2021: What's New, What's Changed
 The following changes were introduced in the new Drone Rules 2021:
Drone operators exempted from seeking security clearances before registering a drone or applying for a license.
Foreign companies registered in India will be allowed to import and operate drones and their parts will be regulated by the Directorate General of Foreign Trade.
Certificate of airworthiness, certificate of manufacturing, certificate of conformance, certificate of maintenance, import clearance, prototype identification number — no longer required.
Prior permission and remote pilot license for entities engaged in research and development of drones no longer required.
Pilot license to operate micro and nano drones for non-commercial use no longer required.
The number of forms have been reduced from 25 to 5.
Quantum fee reduced and delinked from size of the drone.
Remote pilot license fee reduced from Rs 3,000 (large drones) to Rs 100 for all categories of drones. Valid for 10 years.
Digital Sky platform to be introduced as a use-friendly, self-serve, single-window system.
Most permissions to be self-generated without human intervention.
For heavy drones, coverage has been increased from 300 Kg to 500 Kg and will cover drone taxis.
Maximum penalty for violation of rules is reduced to Rs 1 lakh.
Types of fees reduced from 72 to 4.
Issuance of certificate of airworthiness has been delegated to the Quality Council of India and certificate entities authorized by it.
Ministry of Civil Aviation to facilitate the development of drone corridors for cargo deliveries.
A drone promotion council will be set up to facilitate a business friendly regulatory framework.
Colour coded zones based on proximity to airports, ports, and other no-fly zones introduced. (Maps will be available on the Digital Sky platform).
Green zone: Drones can be flown freely. Yellow: Permission needed. Red: No-fly zones.
Yellow zone radius around airports reduced from 45Km to 12Km.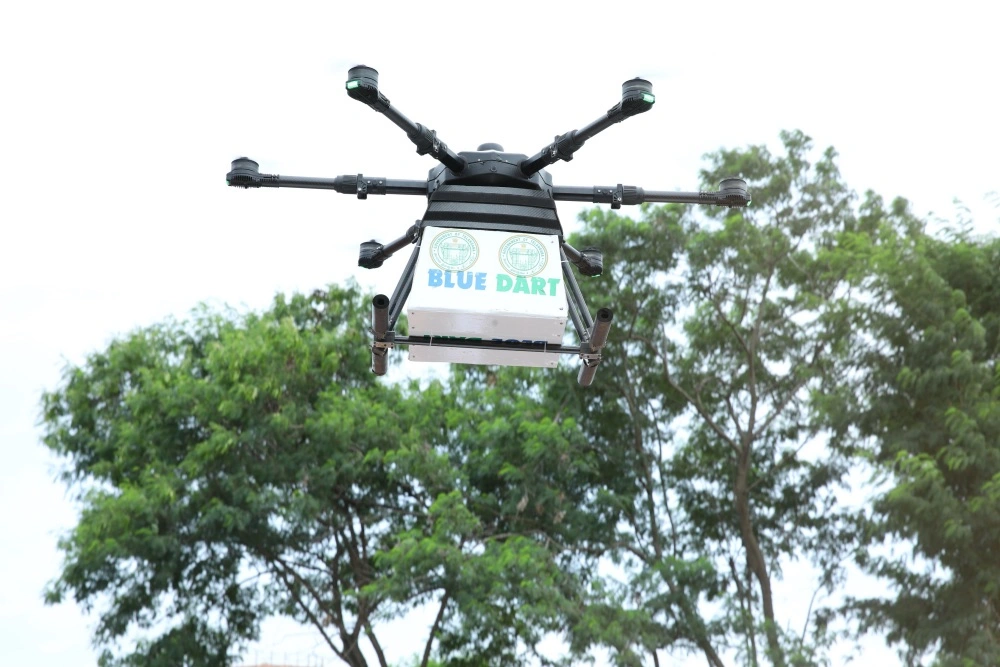 Drone Services to Flourish
With the new liberal drone rules we can expect many exciting applications in the coming months. Already, drone delivery trials have kicked off in the country, and drone manufacturers are launching models. (See our coverage on drones and UAVs in a new section introduced on DIGITAL CREED here: https://www.digitalcreed.in/business-tech/drones-uavs/).
International manufacturers like DJI, Parrot, Yuneec, Kespry, Autel Robotics, Skydio, Insitu, Delair, EHang, Aerialtronics and others will either import their drones or start manufacturing in the country. But local manufacturers and service providers like Indo Wings have already launched drone services here. Indo Wings, a pioneer in UAV & Anti-UAV manufacturing & services launched Cyber One, an advanced drone with a 360-degree radar sensor, 30x zoom camera, and over 65 mins of flying time with the top speed of 80-100km/h. Read the story here.
Blue Dart along with Skye Air Mobility recently conducted the first live BVLOS drone flights at Telangana's Medicine from the Sky project. The drones delivered a vaccine payload of 1.5 Kgs across a 3Km distance, within 7 minutes. Read the story here.
The number of hobbyists and drone pilots in the country is also expected to shoot up. In fact, the country had just 800 drone pilots in 2018 and this number has grown to 3,000 pilots today. The country will hence witness more drone competitions and drone racing events.
Personal mobility services will also be introduced in the country, with the possibility of air taxi services being launched here.
E-commerce companies and food delivery companies are likely to introduce drone delivery services.
Delivering medicines and vaccines to remote villages will be a crucial application, especially during epidemics.
Apart from commercial applications, drones can also be used for traffic surveillance, to prevent land encroachment, for aerial mapping, and for monitoring of hazardous industrial sites.
Industry Reaction to the new Drone Rules 2021
NASSCOM issued a statement welcoming the government's decision to liberalize norms for operating Drones in the country —  for both commercial and non-commercial purposes under the new Drone Rules 2021. NASSCOM states: "This will not only usher new growth opportunities but will also enable Startups and SMEs to create innovative use cases and applications in various sectors like E-Commerce, Mining, Healthcare, Emergency response, logistics among others."
NASSCOM also appreciates that the Government has addressed the key concerns of the industry. In the stakeholder consultation, NASSCOM had highlighted the need to reassess the No Permission No Take Off (NPNT) requirement. "The rules notified today, provides for some flexibility in the implementation of NPNT and gives a minimum lead time of six-month for compliance, in case it is notified by the Government. Further, the rules abolish certain approvals, reduce the number of permissions required and has eased the zoning restrictions thereby improving Ease of Doing Business considerably," said NASSCOM in its statement.
NASSCOM said the new rules will enable the industry to fully leverage technology to drive innovation in critical growth sectors. From precise interventions in farming over large areas to delivering medicines in far reaches of the country to delivering goods with zero human contact. "Overall, the liberalized regime for civilian drones is progressive and should provide a strong fillip to the growth of the sector in India," it added.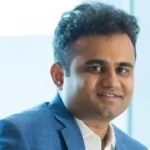 Swapnik Jakkampuddi, Co-Founder, Skye Air Mobility said he welcomes the new drone rules released by the Ministry of Civil Aviation. "This was a revisit of the UAS Drone Rules 2021 which was released on 12th March 2021. For the Drone industry today's release is a significant boost towards commercial use for civilian applications.
The tremendous work by MoCA in understanding the Industry and releasing such a forward policy on drones will enable growth in the industry. The drone delivery service will get a booster dose as we in the industry are now confident that the government will empower development in this space.
Though, certain nations like USA, Australia, Japan, Ireland and Africa have already started use of drones to benefit civilian population.  However, with the release of the new rules we in India are poised to catch up in line with the vision of our Hon'ble Prime Minister Shri Narendra Modi. It is the belief of SKYE AIR to enable this vision in the near future. MoCA in understanding the Industry and releasing such a forward policy on drones will enable growth in the industry."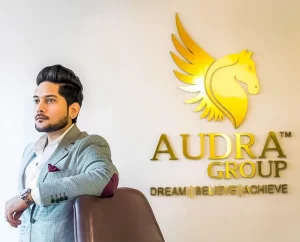 Paras Jain, Founder & CEO, Indo Wings said, "After reading this policy, we strongly believe that it is a wonderful policy and it has definitely been a boon to the industry and the stakeholders in many ways. Also, a lot many entrepreneurs will be seen commencing new businesses providing drone services that will be used for various purposes in the industry. Additionally, it has been observed that new industries are now coming up, widening the use of drones in many of their verticals.
The new policy, it is also opened new ways for more businessmen to invest since the rules were quite unclear before. However, things shall be at ease now giving complete clarity. The new policy is surely going to help the existing start-ups for faster growth of their existing operations enhancing the practical application of the drones and the usage of autonomous drones for delivering cargo and the drone taxi will be seen growing much faster In this coming year.
Well, apart from all the benefits that we have, we also need to be very careful as we are opening up new rules, we still would need to secure the areas and also ensure that the safety is well maintained, anti-drone systems are installed for secured areas and Strict actions are taken on-ground for any un-authorized usage of these flying machines."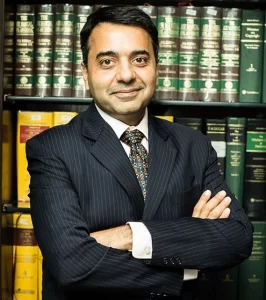 Abhishek Malhotra, Managing Partner, TMT Law Practice said, "The new Rules have abolished the requirement of several approvals which were earlier required. There is no need to seek certificate of conformance, certificate of maintenance, import clearance, acceptance of existing drones, operator permit, authorization of R&D organization and student remote pilot license. The number of forms have been reduced from 25 to 5, which should enable growth in business, private participation."
Conclusion
It sounds like 1991 all over again, when India first got into its economic liberalization act, that opened up the economy to foreign investment. The new Drone Rules 2021 are a welcome change and will surely give a fillip to the drone and UAV industry in India. It comes at a time when millions of jobs have been lost and thousands of businesses have shut shop in India.
With its myriad applications, there will be thousands of new businesses created, delivering a plethora of services.
The manufacturing and logistics sectors, in particular will benefit greatly from the new drone rules. Supply chains will also be transformed. And soon, the transportation industry will have one more mode of transport, though we are unsure if the common man will benefit. Air taxis will be a privilege of the well-healed.
Hobbyists will be overjoyed with this news. They will either build their own drones or import units. And later, there will be a domestic market for locally manufactured drones.