TOP STORIES OF THE WEEK
How VMware is Building the Digital Foundation for an Unpredictable World
Announces new products, services and enhancements at VMworld aimed at remote workers and distributed businesses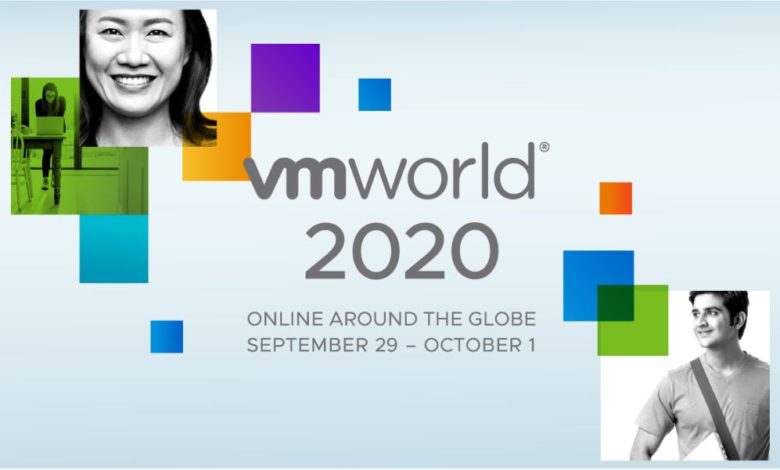 VMware's flagship event VMworld went completely virtual this year with more than 33,000 partners and customers tuning in from around the world. The event was held between September 20 and Oct 1 and showcased the best innovations in areas such as app modernization, multi-cloud, virtual cloud network, digital workspace, and telco cloud – as well as on emerging trends and the future of technology. At the opening keynote, Pat Gelsinger, CEO of VMware said 2020 was "an extraordinary and challenging" year. The event showed how VMware has realigned its strategy to build a Digital Foundation for an Unpredictable World.
"Against this, we are in the backdrop of a profound rethink across every dimension of our lives — how we live and connect… how we learn and work. At the center of this profound rethink is digital innovation," said Gelsinger.
He alluded to the increased reliance on apps, devices, clouds — the ability to access any app on any cloud on any device.
VMware is enabling the cloud infrastructure for customers like Zoom, Picnic (a Dutch online supermarket), vaccine maker Moderna, American Hospitals in Dubai and many others.
"In 2020 we pivot to ourselves empathy plus urgency, which is a powerful combination. Our mantra is simple: Care deeply and act decisively," said Gelsinger.
To drive this point home, a video of one of its customers, Feeding America comes on the screen. Feeding America uses VMware technology to close the demand-supply gap, in perhaps the largest domestic food distribution network in the US.
In 2019, VMware expanded its portfolio with the acquisitions of Pivotal Software  (cloud platform and development tools) and Carbon Black (security). It paid $2.1 bn for Carbon Black and $2.7 bn for Pivotal Software.
Both acquisitions are crucial to its strategy to deliver a digital foundation for an unpredictable world. At the core of its strategy is its customers' businesses, apps and data.
Its vast portfolio of products and services are built on five critical building blocks that form the Digital Foundation for an unpredictable world.
App modernization with Tanzu
Multi-cloud portfolio with VMware Cloud
Digital Workspace — the key to driving employee engagement
Virtual Cloud Networking Portfolio
Intrinsic Security
VMware made announcements in each of these areas.
VMware Expands Tanzu Portfolio and Partnerships
As VMware Tanzu turns one, the company announced updates to Tanzu support across VMware Cloud on AWS, Azure VMware Solution, and Oracle Cloud VMware Solution, and a partnership with GitLab. Introduced at VMworld 2019 US, VMware Tanzu is a portfolio of products and services for modernizing applications and infrastructure with a common goal: deliver better software to production, continuously. Over the last year, VMware said it has rapidly added to the Tanzu portfolio, expanded its partner ecosystem, and added new customers.
VMware Tanzu products include organic innovations and technologies acquired with Bitnami, Heptio, Pivotal, and Wavefront. VMware recently announced the packaging of these products into four simple Tanzu editions targeted directly at the most common application modernization challenges. The company has also embedded Kubernetes in the VMware vSphere control plane, as vSphere with Tanzu—providing customers with a single platform for all applications.
Multi-cloud portfolio
VMware announced new innovations to help customers build, run, manage, connect, and protect any app on any cloud. Today, more than 15 million enterprise workloads run on VMware in the cloud, and more than 4,300 partners offer VMware-based cloud services. This includes all major public cloud providers. With these new and updated offerings, customers and partners can unlock multi-cloud's full potential value by providing more developer freedom while providing IT with consistent and efficient security and operations.
The company also announced its intent to acquire SaltStack, a pioneer in building intelligent, event-driven automation software. Following the close, SaltStack will enable VMware to significantly broaden its software configuration management and infrastructure and network automation capabilities.
Future Ready Workforce Solutions
At VMworld 2020, VMware is announcing VMware Future Ready Workforce solutions to provide exceptional workforce experiences, end-to-end Zero Trust security controls, and simplified management. The Future Ready Workforce solutions combine VMware Secure Access Service Edge (SASE), Digital Workspace and Endpoint Security capabilities to help IT manage and optimize more secure access to any app, on any cloud, from any device while providing a simple, high performant, and a safer user experience for the distributed workforce.
"Organizations are navigating one of the most significant disruptions of our generation. These challenges will accelerate a shift to cloud-centric strategies, like SASE, that address the requirements of enabling people to work from anywhere," said Rajiv Ramaswami, chief operating officer, products and cloud services, VMware. "The VMware Future Ready Workforce solutions help businesses enable their people to work from anywhere with intrinsic security, delightful end-user experiences and lower operational complexity."
SASE: An Emerging Architecture for Unifying Networking and Security in the Cloud
Legacy networking and security approaches lack the automation, cloud-scale and intrinsic security needed to connect and protect apps, data, and users across a globally distributed business fabric. The VMware SASE Platform converges cloud networking, cloud security and zero trust network access with best in class web security to deliver flexibility, agility, and scalability for enterprises of all sizes. It is a cloud-first offering that delivers application quality assurance, intrinsic security, and operational simplicity, and is ideal for organizations that are supporting a work from anywhere workforce.
Virtual Cloud Network Innovation
VMware also unveiled Virtual Cloud Network innovations that will help customers create a modern network that better supports current and future business initiatives. With advancements across the VMware networking and security portfolio, customers will be able to more effectively manage the rapid shift to remote work, deliver traditional and modern applications faster and more securely, and reduce the cost and complexity of connecting and protecting the distributed enterprise.
Businesses today, and the IT and application development teams supporting them, are racing to adapt to a new normal. Application architectures are more modern and cloud native; on premises data centers are extending to include multi-cloud and edge compute environments; and the work environment is no longer a single campus or branch, but rather anywhere an employee can connect to the Internet. This new reality introduces complexity that the network of the past 20 years was not designed to address.
VMware will deliver new Virtual Cloud Network innovations across three areas – automation that enables the public cloud experience; modern application connectivity and security services; and solutions that re-imagine what's possible in network security.
Intrinsic Security to the World's Digital Infrastructure
At VMworld 2020, VMware unveiled new innovations to deliver intrinsic security to the world's digital infrastructure. The solutions are designed to advance security for the public and private clouds, security operations, and distributed workforces as organizations accelerate cloud adoption to build resilient, future-ready digital infrastructure.
For many organizations, migrating to the cloud has had to happen quickly and at a large scale to ensure business continuity amid the global pandemic. As cloud computing infrastructures proliferate, vulnerabilities increase. Attacker sophistication, security threats, breaches, and exploits are more prevalent than ever. And today, security strategies are often vulnerable to attacks on modern cloud workloads.
"Amid global disruption, the key to survival for many companies has meant an accelerated shift to the cloud and ultimately, bolting on security products in their data centers," said Sanjay Poonen, chief operating officer, Customer Operations, VMware. "But legacy security systems are no longer sufficient for organizations that are using the cloud as part of their computing infrastructure. It's time to rethink security for the cloud, organizations need protection at the workload level, not just at the endpoint. The future of cloud must be met with a better way to secure data and applications."
At VMworld 2020, VMware is delivering a range of solutions and services to help customers survive and thrive in the most turbulent times in generations. VMware's cloud, app modernization, networking, security and digital workspace platforms form a flexible, consistent digital foundation on which to build, run, manage, connect and protect applications, anywhere.
Security for the Private and Public Cloud
As organizations continue their journey towards cloud transformation and application modernization, they require modern security solutions that are both powerful and easy to operationalize. Unveiled today, VMware Carbon Black Cloud Workload delivers advanced protection purpose-built for better securing modern workloads to reduce the attack surface and strengthen security posture. This innovative solution combines prioritized vulnerability reporting and foundational workload hardening with industry-leading prevention, detection and response capabilities to protect workloads running in virtualized, private and hybrid cloud environments.
The solution combines Carbon Black's security expertise with VMware's deep knowledge of data centers to build security into workloads. VMware customers can experience the advanced new solution with a six-month unlimited free trial of VMware Carbon Black Cloud Workload Essentials, available for all current vSphere 6.5 and VMware Cloud Foundation 4.0 customers.
Tightly integrated with VMware vSphere, VMware Carbon Black Cloud Workload provides agentless security that alleviates installation and management overhead and consolidates the collection of telemetry for multiple workload security use cases. This unified solution enables security and infrastructure teams to automatically help secure new and existing workloads at every point in the security lifecycle while simplifying operations and consolidating the IT and security stack.
Workload security is especially complicated in the hybrid data center architectures that employ everything from physical, on-premises machines to multiple public cloud infrastructure as a service (IaaS) environment to container-based application architectures.
VMware will introduce expanded offerings for Carbon Black Cloud Workload later this year including a new module for hardening and better securing Kubernetes workloads. The new capabilities will give security teams governance capabilities and control of Kubernetes environments.
The Future of Security Operations
Security incident detection and response has never been more critical or more challenging. A July VMware Carbon Black report found 94 percent of organizations worldwide suffered a data breach1 from March 2019 to March 2020. Security operations teams need detection capabilities that go beyond discovering malicious software to discovering software being used maliciously. They need a broader set of "camera angles" that include endpoint, workload, network, user, and application. And they need a more holistic approach to responding to those threats given the connected nature of workloads and the applications they compose.
Extended Detection and Response (XDR) is the opportunity to do just that: provide a unified approach to security incident detection and response that can leverage multiple domains – from endpoint to workload to user to network. VMware is announcing its approach to XDR as part of a multi-year effort to build the most advanced and comprehensive security incident detection and response solutions available. The strategy leverages a combination of security technologies and platform integrations to create an XDR solution that is both extensible and intrinsic. The VMware XDR effort will include cross-platform integrations from various solutions including Workspace ONE, vSphere, Carbon Black Cloud, NSX Service-defined Firewall and more.
Security for the Distributed Workforce
The distributed workforce introduces a number of challenges ranging from employee on-boarding, visibility and compliance, security, employee safety and more. In order to address these challenges and successfully embrace the future of work, organizations need to re-think how they approach security, experience and operational complexity associated with the IT environment. Security must not only be intrinsic, it needs to be thought of in the context of employee experience to maximize productivity and engagement. To enable that differentiated approach, VMware today introduced, expanded capabilities for the VMware SASE Platform, Workspace Security VDI and Workspace Security Remote.
The new solutions will deliver end-to-end zero trust security controls, and simplified management – where VMware's Secure Access Service Edge, Digital Workspace and Endpoint Security technologies work harmoniously across any application on any cloud to any device. For more information, please visit: VMware Announces Future-Ready Workforce Solutions to Address the Needs of the Distributed Workforce. 
VMware NSX Advanced Threat Prevention
This expanded offering will bring together sandboxing, network traffic analysis and network detection and response capabilities acquired from Lastline with the NSX Firewall. VMware NSX Advanced Threat Prevention uses AI-powered network traffic analysis to analyze network traffic and uncover anomalous activity caused by an active threat in the network. These NTA capabilities use unsupervised and supervised machine learning models to accurately identify threats and minimize false positives compared to other network traffic analysis tools. The solution delivers an industry-first ability to apply virtual patches at every workload, something traditionally only implemented at the perimeter for advanced security for distributed workforces. 
One-Click Integrations with Zscaler
VMware and Zscaler are introducing new end-to-end visibility and protection for distributed workforces. The one-click integrations will enable mutual customers to stop zero-day threats from impacting endpoints and enable true zero trust conditional access to internal applications.
The flexible prevention policies and endpoint response actions of VMware Carbon Black combined with the advanced threat protection, sandboxing, better secure private applications access capabilities, and visibility into files and corporate assets of Zscaler Zero Trust Exchange provide an endpoint-to-cloud solution that identifies risk across any environment. This mutual solution also prevents those risks from impacting endpoints, enables zero trust conditional access to internal applications, and automatically responds in real-time to any activity found to be malicious.
VMware Carbon Black Cloud Workload is expected to be available in November 2020. The Carbon Black Cloud module for hardening and securing Kubernetes workloads is expected to be available in December 2020.