By Vinita Gupta Malu
The increasing proliferation of ad-blockers is disrupting display advertising, especially across mobile platforms. This is however, a very good thing for the digital advertising industry, since the focus is shifting back to real creativity for leveraging the power of the medium, instead of adapting print and television advertising campaigns. Digital media platforms such as Facebook are rolling out new interesting formats of advertising content that includes: gifs, rolling videos, and carousel ads. This is pushing advertising to innovate more, and think harder about what kind of content will make consumers stop and take note, rather than interrupting them in unwanted ways. And it's done through digital consumerism.
Digital Consumerism
Digital consumerism may be defined as the elimination of middle-men and business models built on the basis of degrees of separation between humans across the world. For instance, Uber and Air BnB are disrupting massive institutionalized industries by placing the power of choice in the palms of buyers and connecting them directly with sellers.
E-bay was probably the first to use digital technology at scale, and the power of the web in a socially-transactable sense. Then Facebook, Twitter, Google, and YouTube created the ability for average consumers to connect and transact with folks at an interest, content, and emotional-level, without any monetary exchange whatsoever. We are now witnessing Amazon, Apple, and Netflix create global consumer marketplaces using their massive platforms to democratize access to content, goods, and intellectual property, thus disrupting long-established physically and geographically limiting retailing models. Finally, hyperlocal retail businesses like Starbucks are using digital wallets to drive consumer loyalty and gratification in an unprecedented manner.
We are in an era of 'digital darwinism', and the maturing of new technologies such as Internet of Things (IOT), wearable tech, and virtual reality will surely evolve more exciting forms of 'digital consumerism' before we even realize it.
ROI matters
Traditional methods of determining ROI from advertising are passé in the digital-era of marketing solutions. The common practice of conducting a post-mortem research post in the ad campaign, to see whether it was successful or not, were inherently inefficient. If the campaign failed, certain questions like 'what went wrong?' or 'what was needed to be done in the next campaign to drive success?' typically went unanswered. Instead, today, companies are looking at real-time ROI, which means they're testing digital initiatives on a smaller-scale with micro-audiences to see if they're well-received or not, and then campaigns are rapidly prototyped based on applying human analytics to the digital data generated.
Changing attitudes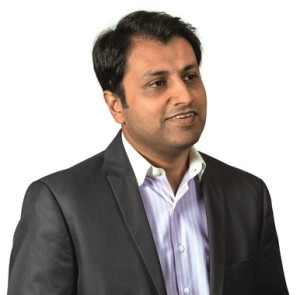 Nitin Gupta, CEO at Asymmetrique (a marketing transformation agency for the digital-era) asserted that from last few years there is definitely a turn in client attitudes towards digital. He added, "After suffering from checkbox social media marketing strategies and declining returns from highly-contested performance marketing methods, clients now seek next-generation solutions from digital providers. Calls for a strategic take towards digital are increasing, and the Adobe's, IBMs and Accentures of the world are having a field day with the formation of digital transformation practices that promise to help bridge the gap between technology and creativity, for deep-pocketed brand owners who are feeling pressured with all the techno-jargon going around."
Further, a digital ad campaign may drive many clicks, but it's very crucial to understand whether the clicks and leads will convert into actual sales or not.  This can be done by understanding and codifying the consumer behavior into proprietary analytics engines in order to create repeatability in marketing and sales operations. For instance, Asymmetrique, has developed a predictive "Lead Conversion Index (LCI)" solution to help rank-order leads generated through digital marketing programs for its real estate and education clients. This helps call center operations to prioritize and contact leads that are predictably easier to convert first. The benefit is seen in huge time-saving and efficiencies, and therefore lower cost of sales and higher profitability from Digital Marketing.
An outstanding example of topline ROI from digital can be witnessed with the Welingkar Institute of Management's DLP Program marketing. Until 2010, the Institute was using only print advertising for its lead generation and sales, which was rapidly reaching a point of diminishing returns. However, after the institute went digital with Asymmetrique's solutions, the program has since grown 10x in 5 years in terms of students enrolled in the program. Meanwhile, the total spending on traditional advertising by the institute has declined to zero, while total spend on digital marketing is still lower than its annual marketing budget for 2010. "Asymmetrique's holistic digital marketing solution with in-built human analytics has ensured highly profitable growth for Welingkar's, which was looking to scale its DLP Program quickly and efficiently to a leadership position the country," said Gupta.
While currently marketers and brands continue to use digital mostly as a paid-owned-earned medium, the game is rapidly shifting to always-on applications of digital technology in marketing. Take for instance, the Nike Fuel Band created for Nike by R/GA. It continues to stand out as a shining example of a digital ecosystem creation around the way runners live their lives between normally infrequent occasions of shoe-purchases. Suddenly, the brand becomes a constant part of consumer lives and an always-on salience is formed, that no amount of traditional advertising can achieve.
Thus, digital is disrupting our lives as consumers. The consumerization of technology and its seamlessness of proliferation into the lives of Gen Y'ers and beyond are causing Industrial-era businesses to re-think their models from the ground-up. Within a span of a decade, the conversation around digital has shifted from media to engagement to experience.
—————————————————————————————————————————————