TRENDING
Dell wows analysts at DAAC 2015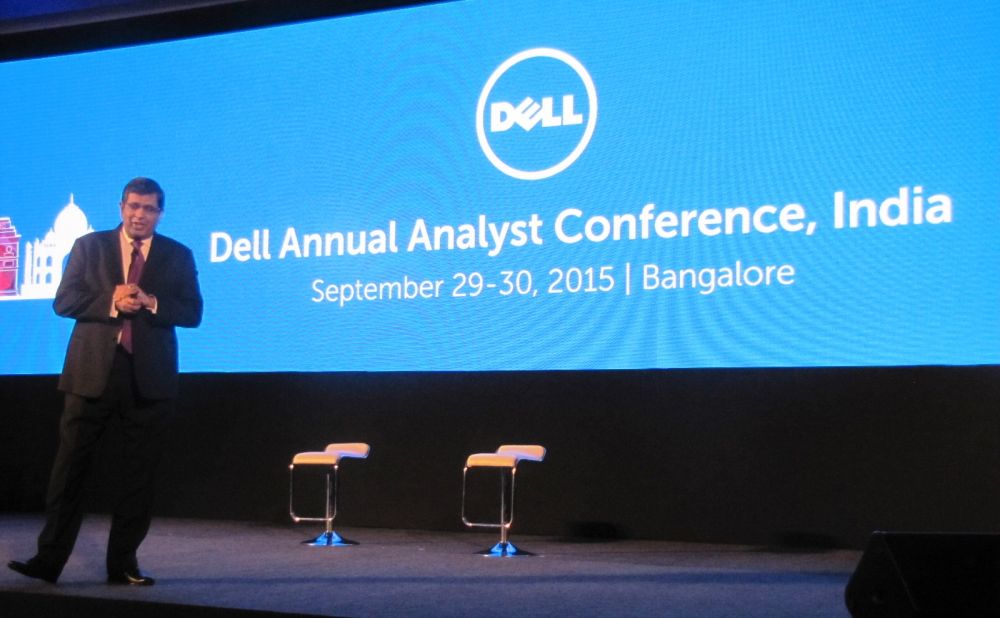 –Brian Pereira
Bengaluru – 30 September, 2015: Dell India conducted the fifth edition of the Dell Annual Analyst Conference (DAAC) India here today. DAAC is held annually in the US and India. In fact, India is the only country outside the US to host this event. This is an endorsement to the high importance that Dell gives to India, which is its fastest growing and third largest market (after the US and China). The event was attended by 91 analysts, Dell specialists and some key customers, and channel partners. This is the largest analyst participation at DAAC ever; the event has grown significantly since the first edition.
The overarching theme for DAAC 2015 was 'Future of the Enterprise'. Executives from Dell's core executive team in the US offered important messages in the context of India, via video. Heads of Dell's business units in India offered updates on the latest technology solutions, and these were covered in-depth during the break-out sessions. Dell customers such as InMobi, Edutel, Dr. Agarwal's Eye Hospital and Computer Age Management Systems (CAMS), highlighted business challenges and testified how Dell India was helping them prepare for the future. There was also an interesting panel discussion with Dell's channel partners.
Opening DAAC India 2015, Alok Ohrie, President and Managing Director, Dell India, said the company made significant progress in achieving the three priorities it set for itself last year: To establish Dell India as a Trusted Adviser in the end-to-end solutions space; to expand its market coverage and reach out to more customers; to improve its capabilities and internal processes to manage the changing expectations of customers.
"We started this year by defining 7 solution blueprints, across multiple areas: Unified Communications & Collaboration,  virtualization, desktop virtualization, cloud-client computing, cloud, analytics, HPC, and business processes. All of these are in terms of reference architectures as well as engineered solutions," said Ohrie.
These 7 solutions blueprints were discussed in detail during the sessions and break-outs.
There was a sense of achievement and jubilation in the Dell India executive team. And quite so, since the business has grown in terms of wins, revenue, patents, innovation and customers.
"In the last one year we have seen an amazing jump in the number of wins across the Dell solutions stack. It is almost 52% year-on-year growth, which translates to 186 new wins in the solutions space," said a triumphant Ohrie.
He clarified that these are the wins where more than four lines of business of the Dell solution stack are involved.
Ohrie also spoke about the recently launched Customer solutions centre that is co-located with its R&D centre in Bengaluru. This centre is meant exclusively for customer briefings, proof of concepts, workshops and demos. Dell will also show its customers its latest technologies, and gauge their feedback to make further product enhancements.
"We believe that our technology will find more acceptance in the marketplace if we are able to work with the customer right from the design and conceptualisation We can provide a platform to our customers so that they can validate these solutions before they go about implementing it," informed Ohrie.
Watch this space for more coverage on DAAC India 2015.
——————————————————————————————–
The writer was hosted by Dell in Bengaluru for DAAC 2015