Mumbai, October 12: COMPUTEX, world's leading ICT/IoT trade show and global platform for startups, organised byTaiwan External Trade Development Council (TAITRA), had put up a display of award-winning technologies at this year's 9th International Trade Fair & Conference COM IT at the Bombay Exhibition Centre, Goregaon between September 30 and October 2.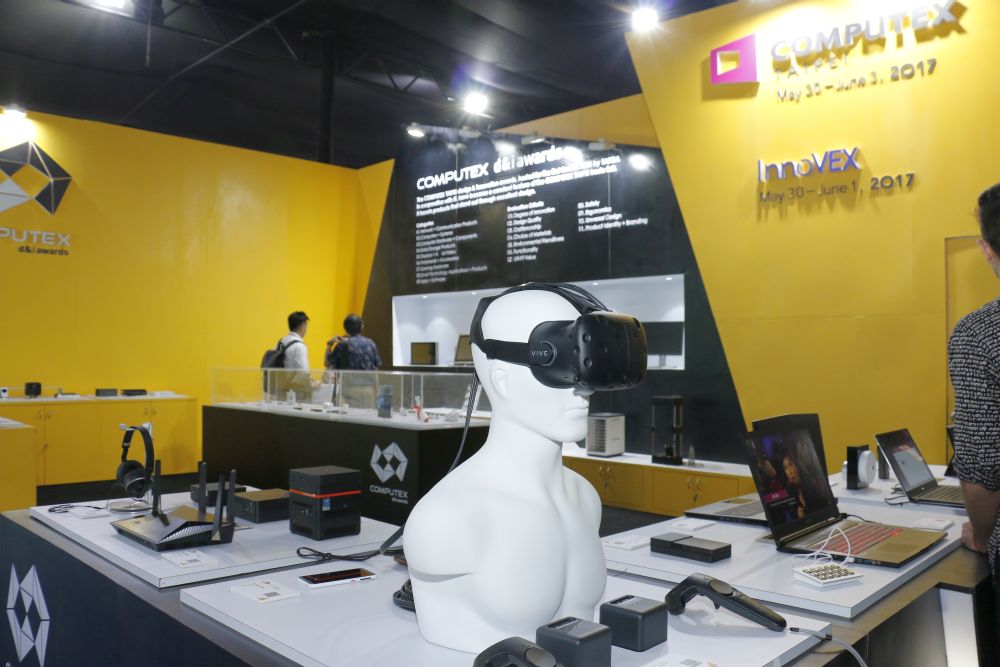 COMPUTEX is one of the most prestigious global platforms for companies to display their innovations and connect with big names from the world ICT arena. Its 2017 edition is scheduled to be held in Taipei between May 30 and June 3, 2017.
COMPUTEX's marquee at COM IT had winners of COMPUTEX d&i awards 2016 displaying the latest technologies and designs from their repertoire. Each of the outstanding products consisted of cutting-edge technology and superior design from some of the best manufacturers in the world. The winning products were judged by a panel that included the world's top industry designers. The COMPUTEX d&i awards 2016 held in Taipei demonstrated strengths in quality materials, value, and creative design.
Over 80 innovative products of COMPUTEX d&i awards have been showcased at COM-IT 2016.
The exclusive display included an assortment of products like curved U Surfing, HTC Desire 530, HTC Vive and FLUX Delta; which were some of the winning technologies from COMPUTEX d&i awards 2016. The U Surfing display has a 21:9 theatre aspect ratio and a curvature of 1,800 R that offers users a comfortable, panoramic visual enjoyment. HTC Desire 530 combines one-of-a-kind style, practicality and affordability to create a bold smartphone that is inspired by sportswear and street art. The HTC Vive is a first-of-its kind virtual reality system developed in partnership by HTC and Valve that immerses the viewer in interactive, 360º environments and lets him interact with games, simulations and other experiences using a comfortable headset and handheld controllers whose movements are tracked with sub millimetre accuracy. The FLUX Delta is a versatile 3D printer that combines 3D printing, 3D scanning, laser engraving and more functions in just one machine.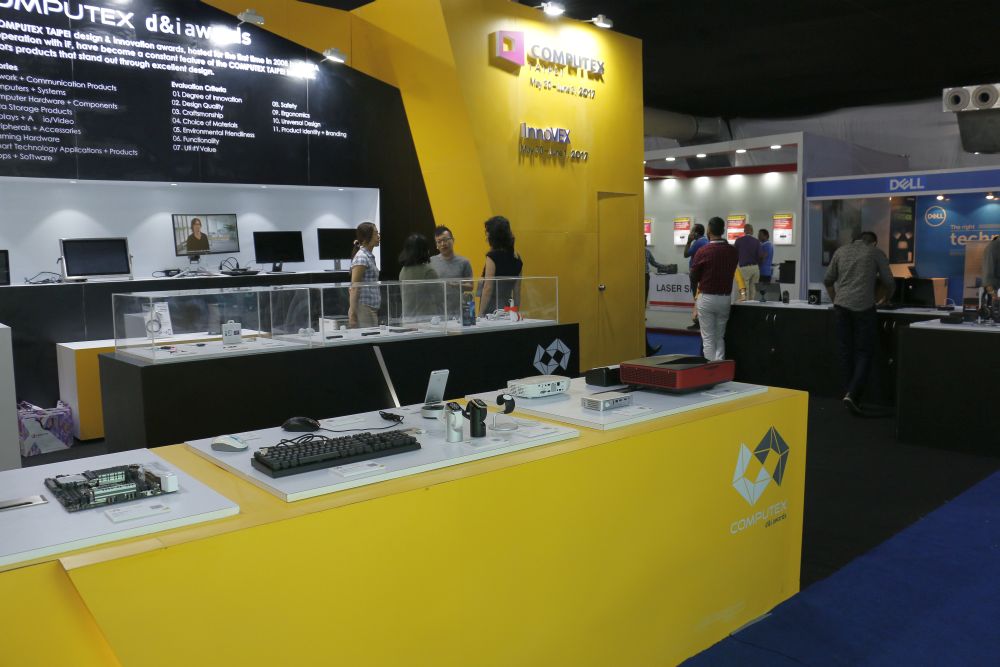 For years, Taiwan's ICT industry has been continuously pushing for innovation, developing local brands and emphasizing technology research and development. It has successfully proven itself as a major player in the high-tech manufacturing world and strategically positioned itself as an integral part of the consumer electronics global supply chain. Taiwan's competitiveness in the ICT industry is drawn from its well-established production pipeline, highly experienced engineers, strong R&D capabilities, and strategic location. Years of developing partnerships with countries worldwide have given ICT vendors the knowhow to meet the needs of a variety of different cultures and markets. Speaking about the display at COM IT, Mr.Yih-Jyh Kang, Executive Director of Exhibition Department of TAITRA, said, "The COMPUTEX d&i awards, hosted for the first time in 2008 by TAITRA, and have become a constant feature of the COMPUTEX TAIPEI trade fair. It honours products that stand out through excellent design.  We have put up a pavilion at this year's COM IT because this is a great platform to connect with Indian companies and India's emerging ICT industry. We aim to extend our business collaboration with Indian companies by exchanging technological knowledge through such initiatives."
COMPUTEX, which was established in 1981, has witnessed the development and evolution of the global ICT industry for over 30 years. With the advancement of the ICT industry, COMPUTEX is also repositioning itself to maintain its place as the indexical B2B show in the Asia-Pacific market and being Taiwan's complete ICT supplier chain.
Keeping in tandem with its record over the years, COMPUTEX 2017 too promises to be a sterling platform for building Global Technology Ecosystems and will showcase the latest trends in technology while bringing together exhibitors and buyers from around the world. COMPUTEX 2017 will focus on four main thems: IoT applications, Innovations & startups, Business solutions & Gaming & VR . Four new  exhibit  areas including InnoVEX, SmarTEX, Gaming & VR, iStylehave been created  to be in sync with the main themes.
InnoVEX, supporting innovative startups, features startup exhibits, keynotes, forums, demos, matchmaking, a pitch contest with a winning prize and networking events to maximize innovative, technological, and investment exchanges to help startups succeed. At COMPUTEX 2016, InnoVEX reflected a hub of innovation and provided a vital international platform matching buyers and resources with global startups to achieve endless opportunities and cross border cooperation. SmarTEX, supporting the IoT applications, features more than 160 exhibitors displaying the newest in IoT and smart tech applications with emphases on home and entertainment, smart security control, smart car and automotive electronics, wearables and 3D printing. iStyle, features Apple MFi certified peripherals.
For more information about COMPUTEX 2017, please visit http://www.computextaipei.com.tw