CLOUD & DATA CENTER
TECH NEWS
TOP STORIES OF THE WEEK
The Cloud comes to the on-premise data centre
Realising that customers are not in a hurry to migrate all workloads to the public cloud, cloud service providers are offering solutions that bring cloud compute and storage to on-premise data centres, and integrating these with their public cloud services.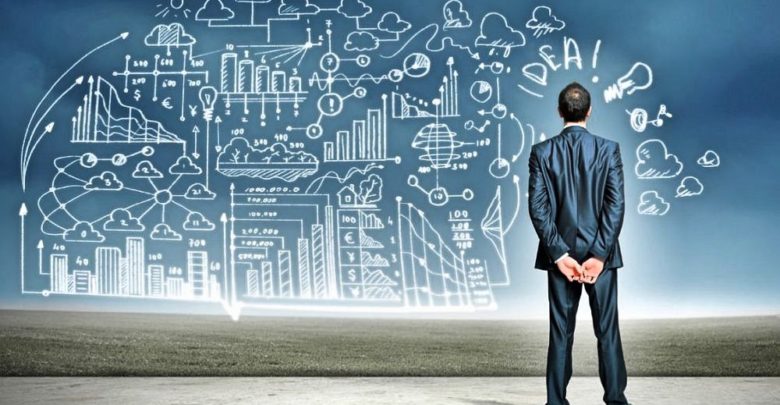 UPDATED (8-April): At a recent industry event in Mumbai, the global CEO of a big tech company took a quick poll among an audience of CEOs, CIOs, and CTOs. "How many of you have more than three clouds?" she asked. A few hands went up in the room. "5, 10, 15…," she asked again, slowly. And some more hands went up in the room. That confirmed the fact that it is a norm for organisations to have more than one cloud, from different cloud service providers. Most organisations are hesitant to put their workloads on public clouds and would first put non-core workloads on the cloud, or adopt the IaaS or SaaS cloud models (as indicated by Gartner). Now we are seeing a new trend of clouds coming closer to the organisation and settling behind corporate firewalls. The big tech companies—IBM, Microsoft, AWS, Oracle, and most recently, Google–are responding to this demand by offering solutions that give customers a taste of public cloud, behind their firewalls.
Gartner says the worldwide public cloud services market is projected to grow 17.5 percent in 2019 to total $214.3 billion, up from $182.4 billion in 2018. The fastest-growing market segment will be cloud system infrastructure services, or infrastructure as a service (IaaS), which is forecast to grow 27.5 percent in 2019 to reach $38.9 billion, up from $30.5 billion in 2018. The second-highest growth rate of 21.8 percent will be achieved by cloud application infrastructure services, or platform as a service (PaaS).
Despite these optimistic projections, enterprises are just dipping their toes in the water now, and are not in a hurry to move all their workloads to public clouds. According to the seventh edition of an ongoing report series from Uptime Institute, the percentage of workloads running in enterprise-owned and operated data centres has stayed at a stable 65 percent since 2014.
Gartner says the worldwide public cloud services market is projected to grow 17.5 percent in 2019 to total $214.3 billion, up from $182.4 billion in 2018.
In this story, we shall examine the reasons why enterprises are not ready to fully embrace the public cloud, and what might be an interim step that takes them closer to the cloud.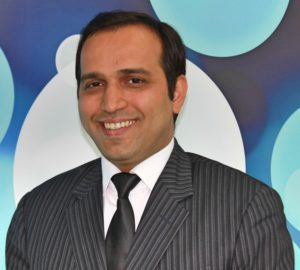 "At Gartner, we believe that we are in the second wave of cloud adoption. A lot of customers have already done something with the public cloud," said Naveen Mishra,  Sr. Director Analyst, Gartner. "They have done test & dev and experimentation. There are initial learnings and now they are trying to move more workloads into the cloud. There are workloads around ERP, databases, and some business-critical applications. As they start doing this, they worry about a variety of issues: governments, security, data residency, and regulatory issues. With all of this we see the pace of public cloud adoption slowing down in certain verticals and in certain markets," said Mishra.
As enterprises are hesitant to move all workloads to the public cloud, the tech companies responded by devising hybrid models. The private cloud model became popular, and then enterprises started using the hybrid cloud, with critical workloads on private cloud and non-critical workloads on public cloud. According to IDC, 65 percent of organisations have a hybrid cloud today.
It has become increasingly expensive to run one's own data centre in-house, and there are challenges such as infrastructure management, security, compliance, and scalability. To address these issues enterprises opt for colocation services or IaaS (Infrastructure as a Service).
"As a response to this challenge the cloud service providers came back with the approach of launching the best of both worlds — which is offering their disruptive technology and delivery model in a way which addresses some of these client issues–especially for verticals such as banks & financial services, insurance, government. We observe that these segments are relatively slow adopters of public cloud," said Mishra.
The cloud service providers (CSPs) want enterprises to accelerate the pace of cloud adoption, through a hybrid cloud strategy. In addition to their public cloud services, they began offering a way to ease hybrid cloud adoption—by bringing the cloud into on-premise datacentres.
The cloud service providers (CSPs) want enterprises to accelerate the pace of cloud adoption, through a hybrid cloud strategy. In addition to their public cloud services, they began offering a way to ease hybrid cloud adoption—by bringing the cloud into on-premise datacentres.
Another trend driving the move to hybrid clouds is the change in the way software applications are being developed today. There has been a shift from monolithic architectures to container-based, cloud-native application models. Kubernetes and Docker have become very popular, and the CSPs have adopted it, offering both to their customers.
IBM, for instance, launched its private cloud offering on 21 June, 2018. Its Kubernetes-based IBM Cloud Private offering runs on the company's Cloud Managed Services (CMS) offering. According to IBM, the combined offering helps enterprises adopt container-based, cloud-native application models.
"Hybrid cloud architectures are replacing the "one-cloud-fits-all" approach," said Subram Natarajan, CTO, IBM India/South Asia. "In mid-October 2018, we launched world's first multi-cloud management technology to make it easier to manage, move and integrate apps across different cloud computing infrastructures. It also provides a cross-cloud view of business processes, governance, and security. The multi-cloud manager runs on IBM Cloud Private platform which is based on Kubernetes container orchestration technology – an open source approach for 'wrapping' apps in containers thereby making them easier and cheaper to manage across different cloud environments. This extends the businesses' ability to manage and integrate workloads on clouds from different providers."
Amazon Web Services announced AWS Outposts in November 2018, which brings AWS infrastructure and services on-premises, for a hybrid experience. It is offering fully managed and configurable compute and storage racks built with AWS-designed hardware, that allows customers to run compute and storage on-premises, while seamlessly connecting to the rest of AWS's broad array of services in the cloud.
Before Outposts, AWS delivered (and continues to deliver) services like Amazon Virtual Private Cloud (Amazon VPC), AWS Direct Connect, and Amazon Storage Gateway to make it easier for customers who wanted to run their on-premises data centres alongside AWS. In 2017, AWS collaborated with VMware to introduce VMware Cloud on AWS, giving a majority of companies who are virtualized on VMware the ability to use the same on-premises VMware tools that they had been using for years, to manage their infrastructure on AWS.
Still, some customers have certain workloads that will likely need to remain on-premises for several years such as applications that are latency sensitive and need to be in close proximity to on-premises assets. These customers would like to be able to run AWS compute and storage on-premises, and also seamlessly integrate their on-premises workloads with the rest of their applications in the AWS Cloud.
Oracle claims to have done this three years ago, before all the other CSPs.
"We started the Oracle Cloud at Customer product three years ago," said Vaibhav Gawde, Sr. Director, Cloud Platform Solutions (India). "We created this product because we realised that nobody could create a data centre in each country. It is not economically viable. So we thought, can we take a piece of our data centre, with the very latest technologies — and allow customers to deploy it in their data centres. The asset is owned and managed by Oracle and it is charged on a pay-per-use model. But it is in your data center."
Customers who opt for this cloud solution can use Oracle Cloud services for everything from data management and analytics to adopting or extending a complete software-as-a-service portfolio (SaaS).
Microsoft launched Azure Stack in 2017, which enables enterprises to run Azure workloads and services on certified OEM solutions in their data centres.
"Microsoft's Azure Stack is the hybrid cloud computing solution that bridges the public and private clouds and maintains a consistent cloud ecosystem," said Mandar Kulkarni, Director – Partner Technology, Microsoft India. "Azure Stack brings the agility and innovation of cloud computing to on-premises, allowing the organizations to build modern applications across their full environment with the needed flexibility and control."
The latest entrant in this space is Google. In February 2019, Google officials said the company's Cloud Services Platform (CSP), which was announced last year, is now in beta. It enables organisations to run Google cloud applications and services within their own firewalls, and manage them in a unified fashion–with workloads running in public clouds.
---
More data center stories on Digital Creed
What's the difference between Cloud and Data Centre?
2019 will be the year of the Data Centre
---
Analysis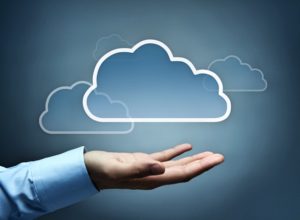 It seems like the CSPs want to give enterprises a taste of their cloud offerings without them having to shift workloads to public clouds. Once organisations experience cloud features like scalability and high availability in their own data centres, they would want to move more workloads to the cloud. The hybrid approach is also a way to migrate old applications and infrastructure to the cloud – by making applications cloud-native through containerisation. And this will accelerate cloud migration in enterprises.
"All these vendors are trying to make sure that they can improve their share of wallet with enterprises who are evaluating on-premise alternatives as well, especially in some of these segments (banking& finance, insurance, government)," said Gartner's Mishra.
With the increased adoption of new offerings, the intelligence of the cloud will move closer to the customer–the industry now calls this the 'Intelligent Edge'. Intelligent edge is also seen as a strategic approach to improve customer experience and is ideal for latency-sensitive applications like video streaming. Streaming applications from a local data centre that's nearer to the customer would have a speed advantage over streaming from a public cloud. Apart from video streaming, other business applications would benefit from an intelligent edge. Clearly, we see a trend here, with the intelligence moving from the cloud to the edge.