Folks have a lot of feelings about technology this year. Since March, it's been a binding force as we reshape how we work. We face video conferencing fatigue, dropped connections, and the missed human contact that we individually and collectively need. With technology experiences in mind, we began a study at the beginning of this year, when work was still a physical place we went. Our first-ever Brain on Tech study captures the relationship between technology, our productivity at work and how we feel.
By Cile Montgomery, Customer Experience, Dell Technologies Unified Workspace
So how do you measure the impact of technology on people? With technology, of course! This first-ever neuroscientific research experiment by Dell used brain sensing headsets to monitor the brainwaves of participants. By monitoring activity and responses to specific situations, we could measure how technology affects our ability to work and its impact on our overall well-being.
Insights from the study show where companies can take immediate action to help employees be more effective – that's what I call happy and productive – and reduce employee burn out. From planning employee onboarding with HR, to IT saving the day in emergent situations – our customers work hard to get the right experiences to their people, and we want to help with that.
Be Effective at Work
Today employees navigate multiple places of work, with different experiences and protocols according to their location and connectivity. In these situations, failing technology can quickly escalate a stressful situation, especially without easy face-to-face access to IT. Our research revealed:
Having challenging technology was more than twice as stressful as using good tech to achieve an equivalent task. The increased stress level was even higher than an unwilling person being asked to sing an unfamiliar song in public.
However, the study also discovered significant decreases in stress once participants received and used better functioning technology.
It seems obvious that good is good and bad is bad, but when you're making choices about technology, there are very specific things that haunt employees on an ongoing basis. These include password changes, system lockouts and network connectivity. Unifying the end-user experience can help. Centralized reporting and administration across a variety of devices – corporate and user owned – can help.
"…when you're making choices about technology, there are very specific things that haunt employees on an ongoing basis"
At Dell, we do this by delivering solutions that work best in mixed ecosystems and enable secure and productive work from anywhere. Our approach to employee-centric IT begins with Workforce Persona Consulting Services, where we match employees with stress-free devices, peripherals, apps and experiences that best fit their roles and workstyles. With Dell Technologies Unified Workspace, IT managers can deploy, secure, manage and support those devices regardless of where the employee chooses to work. We can provision devices and deliver new hardware right to an employee's door, providing them with a seamless technology experience before they even power up.
Even Little Experiences Matter
High and low points in technology use have an extended impact on how employees feel.
In Brain on Tech, we studied the password log-in experience to gauge the specific impact of the universal "I cannot log in and work" experience. What we found:
Password log-in malfunctions to access the computer under time pressure increased stress by 31 percent within five seconds. This stress seemed to carry over into tasks that the user performed afterwards, preventing users from calming down.
How do you keep it simple with passwords? To ensure employees have seamless and frictionless experiences during log-in attempts, Dell created Express Sign-In, a feature that will lock your device when you're away from the computer, and then unlock it automatically when you come back to it – all using biometric technology. Marry that to contextual access and simplified password resets via Dell Technologies Unified Workspace, and your end-user computing experience just got a whole lot more end-user friendly.
What Brain on Tech revealed
An age-old deliberation among IT folks is Total Cost of Ownership (TCO). We know today that increased management and security capabilities help IT make the case for refreshing hardware more often than not; but how do you quantify employee productivity and happiness?
Companies that invest and provide good technology to their workforces reap benefits that give them a competitive edge. This marriage of productivity and happiness can be yielded via good technology. The Brain on Tech research revealed:
Another word about security: Beyond the impact it has on employees, outdated technology is more vulnerable to cyberattacks. We recommend businesses avoid extending the use of technology (hardware/software) beyond a three-year lifecycle to keep up with the rate of innovation, which is consistently providing faster, more secure devices. Businesses can also guard against silent attacks at the BIOS level with Dell SafeBIOS.
Intelligence: "Thanks, I didn't know I needed that."
Do you want to give your end users more options, or do you want to solve problems for them that they didn't know were solvable? In today's multitasking world, PCs are filled with applications and software that enable employees to triple-task between responding to emails, working on a project and communicating with colleagues and clients. Failures in the midst of one's workflow can substantially impact employee performance and attitude.
Have you ever freaked out over a lost file? The thought of losing work gives me an elevated heart rate as I type. The pain is real, put into numbers via Our Brain on Tech measurements. For example, employees that suffered a loss of spreadsheet data experienced a 17 percent increase in stress levels in just 8 seconds.
In response to the universal problem of balancing application and device performance, Dell created Dell Optimizer, a built-in, AI-based optimization software that learns and responds to the way employees work. Dell Optimizer is designed to automatically improve application performance, battery run time and audio settings in the background — so employees have a seamless experience with fewer disruptions.
And continuing in the realm of things that automatically make technology better, Dell also has SupportAssist, our AI-based automated and predictive support technology. SupportAssist can monitor and repair your fleet, proactively alerting you and Dell if an issue is detected so that the resolution processes can begin.
Every day we focus on delivering technology for humans, and Our Brain on Tech research gives us new ways of looking at the benefits of improved experiences for you and your people. For our team at Dell, we'll continue upping our game when it comes to technology experiences and innovations. They matter more than ever before. 
The Experiment Methodology
In early 2020, Dell and EMOTIV developed a custom experiment to measure the reactions of users of various ages and computer literacy levels as they completed cognitively challenging tasks under time using both good and bad PC technology. EMOTIV's EPOC+ wireless Brainwear® headsets were used to collect participants' brain data in a work environment. Levels of stress, focus, excitement and frustration were assessed in real-time leveraging EMOTIV's proprietary machine learning algorithms.
EMOTIV researchers studied adult users representative of a modern workforce, including mixed gender, ages, computer literacy and familiarity with computerized workplaces. Participants in a work environment were required to complete cognitively challenging tasks under time pressure with the prospect of a reward tied to the level of completion of the tasks.
Two conditions were tested in a block design using similar task loads. In the "Bad Computer" experimental condition, users were provided with an unreliable laptop with planted bugs, while during condition "Good Computer," users were provided with high-performing computers and screens which streamlined the user experience.
EMOTIV also recorded brain activity during various baseline, rest and recovery control conditions and provided happy and stressful videos in order to benchmark responses against known experiences and to measure recovery times.
---
***Research participants used identical Dell Latitude systems and accessories; "bad tech" users had bugs introduced which replicate the common system and software failures. These failures included insufficient bandwidth, memory, security failure, OS update failure. All research participants completed a series of including drafting and sending emails, creating documents and spreadsheets, connecting to wireless networks, changing passwords, configuring their SSO and attending virtual meetings.
---
About the Author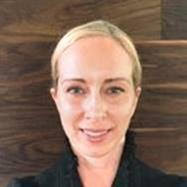 Cile Montgomery  leads lead customer experience and customer journey initiatives for the Dell Technologies Unified Workspace portfolio. Cile's work delves into the choices that IT and security experts face in their efforts to modernize end user computing and, ultimately, transform their businesses. Cile has twenty-plus years of experience in product strategy, product planning, product marketing, and go-to-market work at startups and Dell. She's a half analytical, half creative lover of language, art, and technology. Prior to her current role, Cile worked in data security product management with Dell and Absolute, From 2007 to 2014, Cile founded, grew, and sold a marketing firm. Prior to that, Cile worked at a game developer and publisher; and before that, she was at the mothership (Dell) for nearly ten years. A graduate of the University of Texas at Austin, Cile earned a Bachelor of Arts in Latin American Studies and Spanish She frequently acknowledges that cultural studies and the interpretation of the avant-garde prepared her for a life in technology. Cile lives in Austin, Texas with her son.