GADGETS & ELECTRONICS
TECH NEWS
How to Get Better Sound from your Speakers With This Little Trick
The right positioning of your speakers and correct room acoustics can make a big difference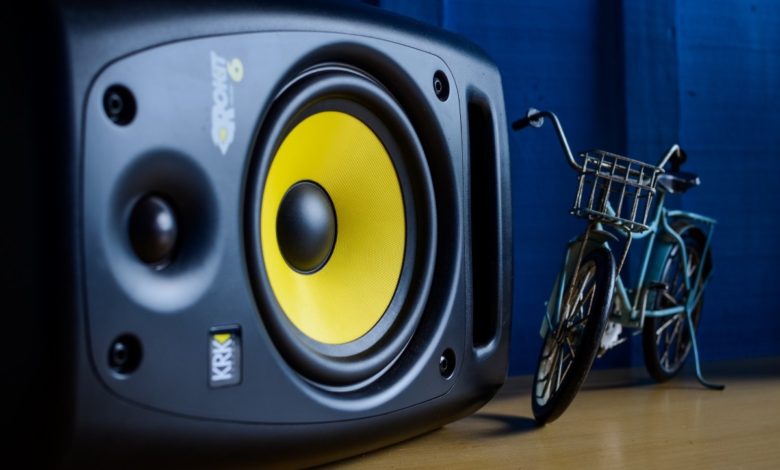 UPDATED: I have bought and built loudspeakers for decades and often wondered how to get better sound from speakers. No, I don't have a degree in sound engineering, though I studied sound for my major (Physics) at University. Over the years, I have indulged in various experiments, like lining speaker interiors with glass wool to building larger wooden enclosures. Yet, I discovered a simple trick to get big sound from little speakers like the JBL GO Portable Wireless Bluetooth Speaker (INR 1,599) and the recently acquired Amazon Echo Dot. I just move the small speakers to a corner of the room, where two walls meet at 90 degrees. A wooden shelf is mounted above the speaker. The loudness from the little speakers is closer to much larger speakers! Speakers also sound great on a wooden bookshelf. Read on to find out the science that makes this possible.
The basic principle of sound from speakers is air volume and movement of air. Small, thin speakers sound tinny, since there is less volume of air within their enclosures. So, they are complemented with sub-woofers that produce the lower frequencies. That's why 2.1, 5.1 and 7.1 systems were invented. That's why audio enthusiasts mount subwoofers in the trunks of their cars. Heard the big, boomy sound in a tuk-tuk or auto-rickshaw? Look behind the passenger seat, and you'll find a box in which the speakers are mounted. That's an inexpensive solution for our autowallahs! Their mobile sound systems can give your home system some serious competition!
It's about Room Acoustics
The other important principle is the reflection of sound from surfaces. I'm talking about Room Acoustics. A lot depends on how a room is designed. Do you have thick carpets and drapes in your room to absorb wildly reflective sound waves? Consider the room's geometry and architecture: Does your room have many beams and projecting surfaces like cabinets? Does the room open out into a long corridor?
I've built 5 feet tall speakers, with two 15-inch full-range drivers in each unit. They sounded great in my 10 x 8 feet living room. But when I took them to an open-air party hall, the "boomy" sound could not be heard. I've listened to active speakers (self-amplified) in large indoor party halls; they sounded awful because the ceiling had multiple beams in parallel and the sound waves were bounced around from beam-to-beam. That party hall also had large windows. 
After these observations, I concluded that it is not only about the speaker. The room acoustics are so critical. 
Every hi-fi enthusiast or sound professional has heard about the Bose brand (which, in my opinion, is overhyped). But Bose is respected because of the massive investment in research, hence its tagline "Better Sound Through Research." Now Bose also develops software that it uses to check the acoustics of stadiums, outdoor locations, buildings, churches, convention halls, and wherever else it installs its loudspeakers. It's called Bose Modeler software, and it helps system designers and acoustic consultants predict sound system performance in both indoor and outdoor environments. 
The software's advanced algorithms predict space's acoustic performance, including direct and reflected energy, and the Speech Transmission Index (STI). Designers can iterate quickly using Modeler's proprietary calculation pipeline, allowing them to trial different loudspeaker configurations and placements for optimal coverage. The idea is to position the speakers so that everyone gets the best sound, irrespective of where they sit in the room or hall or stadium.
---
RELATED STORY
The next big thing for Samsung, Sony, Apple, LG, Google….
---
Speaker installation
I've seen homes where the speakers are mounted high up on the walls or on the four corners of the room. This, in my opinion, is an incorrect installation. The speakers should be mounted at ear level. If you sit on an armchair in front of the TV, your speakers should be in the plane of your sitting position. They should be separated (five to six feet apart) for spatial sound and yet angled so that they point at your ears. The subwoofer can be placed anywhere in the room as the human ear cannot detect the direction of low-frequency sounds. 
So, if you are serious about listening to good sound, you have to also think about the design of your room, carpeting, drapes, reflective surfaces, etc. To improve room acoustics, some even go to the extent of installing sound-absorbent panels on their walls and ceilings.
I believe you can achieve great sound from small, inexpensive speakers just by positioning them right. And if your room has "good acoustics," it is a bonus!
And I'll end this article with a verse from an 80s Sir Cliff Richards song — Wired for Sound.
I like small speakers, I like tall speakers
If they've music they've wired for sound
---
HAPPY HOLIDAYS!