CLOUD & DATA CENTER
TECH NEWS
TOP STORIES OF THE WEEK
Trending
AWS to Launch a Second Region in India to Support Infrastructure Expansion
New AWS Asia Pacific (Hyderabad) Region will be available by mid-2022, providing customers with even greater resiliency for critical cloud workloads, lower latency, and improved compliance capabilities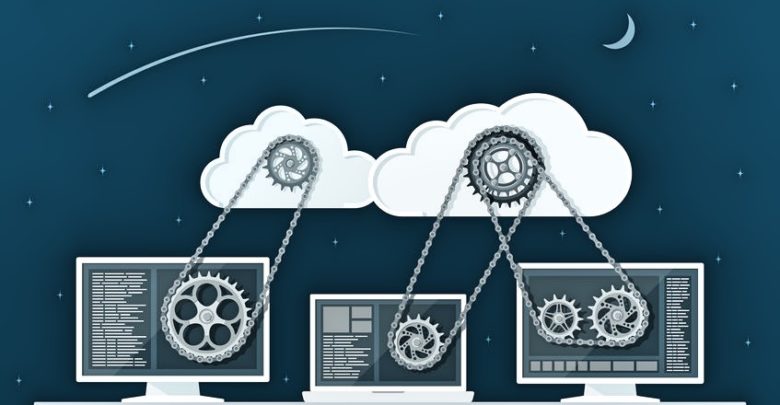 UPDATED: Amazon Web Services (AWS), the cloud services arm of US online retailer Amazon, announced the expansion of its services in India to include a second infrastructure Region in India by mid-2022. The Asia Pacific (Hyderabad) region will be located in the state of Telangana. The new AWS Asia Region, which will consist of three Availability Zones at launch, will join the existing nine AWS Regions and 26 Availability Zones across Asia in India, Australia, Greater China, Japan, Korea, and Singapore. The total investment for the new Region (and a cluster of data centers) in Telangana is worth Rs 20,761 crore ($2.77 bn), marking this as the largest foreign direct investment in the state. A Region is a physical location in the world, and it comprises of multiple Availability Zones. An Availability Zone consists of one or more data centers with redundant power, networking, and connectivity housed in separate facilities. AWS launched its first Region (Mumbai) in June 2016 with two Availability Zones. And in May 2019, it launched one more Availability Zone in the Mumbai Region.
In addition to the existing region in Mumbai and the new one planned for Hyderabad, there are currently seventeen CloudFront edge locations in India: four in Hyderabad, another four in New Delhi, three in Bangalore, three in Mumbai, two in Chennai, and one in Kolkata. The edge locations (points of presence or POPs) work in concert with a CloudFront regional edge cache in Mumbai to speed delivery of content (read How CloudFront Delivers Content to learn more). Finally, there are six AWS Direct Connect locations, all of which connect to the Asia Pacific (Mumbai) Region: Two in Mumbai, one in Chennai, one in Hyderabad, one in Delhi, and one in Bangalore.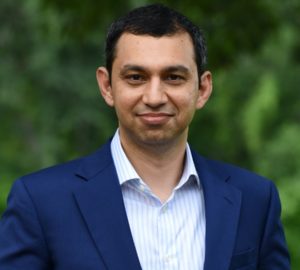 "The Asia Pacific Hyderabad Region will provide our customers with the ability to architect their applications and their infrastructure for even greater availability and low latency across the country. This will allow our customers to reduce costs and migrate even more critical workloads to AWS Cloud. We have customers in India across startups, digital businesses, small and medium businesses, enterprises, government agencies, educational institutes — and they are all building on AWS," said Puneet Chandok, President, Commercial Business, AISPL, AWS India & South Asia.
In his blog, Jeff Barr, Chief Evangelist for AWS wrote: "The existing region in Mumbai and the upcoming region in Hyderabad are designed to support companies in India as they innovate and embrace digital transformation. To this end, we continue to invest in programs that are designed to upskill local students and developers, with the goal of creating the next generation of IT leaders in India."
"Businesses in India are embracing cloud computing to reduce costs, increase agility, and enable rapid innovation to meet the needs of billions of customers in India and abroad," said Peter DeSantis, Senior Vice President of Global Infrastructure and Customer Support, Amazon Web Services. "Together with our AWS Asia Pacific (Mumbai) Region, we're providing customers with more flexibility and choice, while allowing them to architect their infrastructure for even greater fault tolerance, resiliency, and availability across geographic locations."
---
PODCAST: How iPaaS facilitates Digital Transformation for Small and Medium Enterprises
Globally, AWS has 77 Availability Zones across 24 infrastructure regions, with announced plans to launch 15 more Availability Zones and five more AWS Regions in India, Indonesia, Japan, Spain, and Switzerland. The new AWS Asia Pacific (Hyderabad) Region will enable even more developers, startups, and enterprises as well as government, education, and non-profit organizations to run their applications and serve end-users from data centers located in India. For more information on AWS's global infrastructure, go to: https://aws.amazon.com/about-aws/global-infrastructure/.
RELATED STORIES
AWS Summit 2020: Build a Solid Foundation and Architect Wel
AWS Enters Space Business Segment to Drive Cloud Business
How AWS Machine Learning Technology is Helping to Save Critically Endangered Orangutans