TRENDING
ATMs can be points of shared innovation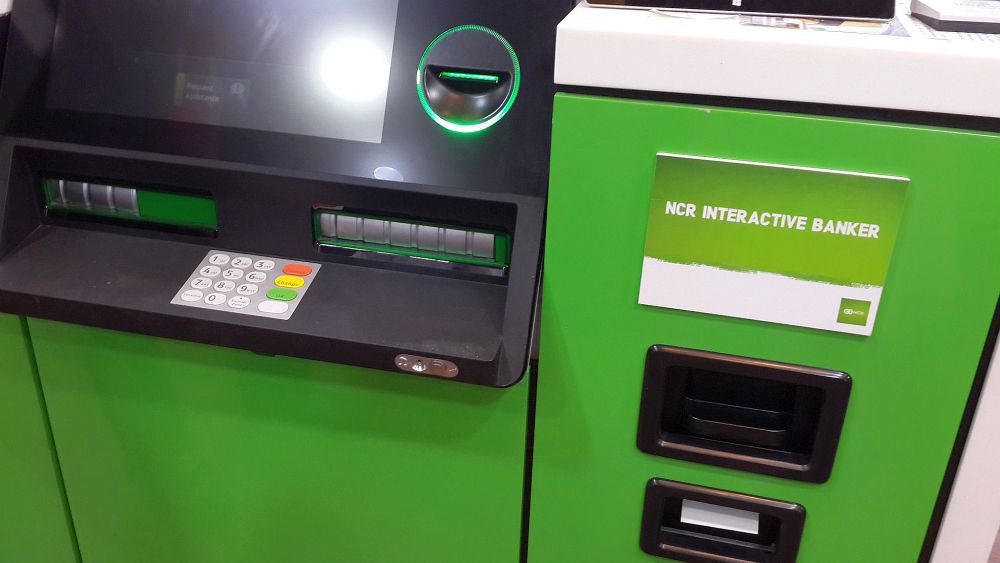 Here's how ATMs with human-centric innovation can solve the common man's problems:
In the last few days, the common man in India has been highly inconvenienced by the government's demonetization mandate. Half the country's 2 lakh ATMs are not operational. There are long queues at banks to withdraw money or to exchange old notes that have no value.
While ATM machines in India are largely cash dispensers, they can potentially do much more. ATMs can offer services for the convenience of customers, and even simplify lives for senior citizens and the differently abled. Here are two examples of how banks elsewhere in the world are using their ATM networks to offer convenient services for customers – and solve major problems faced by the masses.
CaixaBank operates the largest ATM network in Spain and the third largest in Europe. Approximately 7.5 million people use their cash machines each month, of which 1.5 million are customers of other banks. Their terminals carried out 560 million transactions last year and dispensed over 32.4 billion euros. CaixaBank's ATMs do more than dispense cash. The customers also use them to make deposits, paying in 29.3 billion euros, not far off the volume of withdrawals. Therefore for CaixaBank, the ATM is a key channel to their customers and a key part of their retention strategy.
SHARED INNOVATION
The bank invited more than 1,000 customers into a shared innovation process to create a state-of-the-art ATM service. The result was a new cash point model – called the 'Punt Groc' (or yellow point'). It is based on the Fujitsu ATM Series 100 and is being manufactured by Fujitsu in Malaga, Spain.
When the bank did a survey among their customers they found there was a need for multi-functional banking. They were looking for more convenience from services offered online or through ATMs.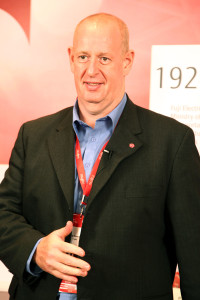 Andy Stevenson, Head of Middle East, Turkey and India & MD for India, Fujitsu said: "We have a lot of experience in the banking space. So CaixaBank approached us and asked if we could provide technology that addressed the needs of people with disabilities, with hearing and visual impairments. They asked us how they could get an interaction that deals with a wider selection of their demographic and deal with it in a much more human-centric way."
Fujitsu responded to the bank's request by coming up with an innovative ATM design and interface. The ATMs had to comply with all the other standard requirements of the bank, such as security. The design of this ATM evolved over a period of 2 – 3 years.
But the fruits of that effort are now yielding conveniences for customers. Today a person in a wheelchair in Spain can ride up to an ATM and conduct all transactions. If required, all the instructions for ATM can be converted to audio for the visually impaired.
INNOVATION FOR INDIA
Similar innovations can also solve some of the problems faced by the masses in India. Take the issue faced by pensioners in India, for instance.  There are about 50 lakh pensioners of the Central Government and a similar number of the various State and UT governments and various other government agencies. This includes pensioners from the various public sector enterprises. In addition to this army and defence personnel drawing pension exceeds 25 lakhs. In all, there are more than 1 crore families in India that live on pensions disbursed by the government.
One of the major requisites for pensioners to receive their pension is to provide 'Life Certificates' to the authorized pension disbursing agencies such as banks, post offices etc. In order to get this life certificate the individual drawing the pension has to personally visit the Pension Disbursing Agency or have the Life Certificate issued by an authority where they have served earlier, and have it delivered to the disbursing agency.
This is recurring activity is especially inconvenient for pensioners in rural areas and those who are bedridden or immobile; they have to travel a long way to the cities every few months to fulfil this requirement. And this is also prone to fraud.
Brazil is a huge country like India and also has a large rural population. So it faced a similar situation, but solved it using human centric innovation. Banco Bradesco, a large private sector bank in Brazil, was appointed as the pension bank for government services.
The ATMS at Banco Bradesco use biometrics technology for authentication – palm vein sensors.  Pensioners could use any of the bank's ATMs around the country to fulfil the recurring activity for claiming their pension. And Banco Bradesco has a wide network of ATMs that are present in almost every town and village in Brazil.
Two years ago, more than 700 million transactions were performed by pensioners through these ATMs. And the bank claimed that not a single fraudulent transaction occurred.
Indian pensioners could also benefit in a similar manner from multi-functional ATMs with human-centric innovation.
Both banks mentioned in this story are perfect examples of human-centric innovation: using technology and innovation to solve major problems faced by a large demographic of the population.
It will take a lot more effort to offer similar functionalities through Indian ATMs. Banks in India use different generations of ATMs from different manufacturers. And customer needs vary from state to state. India is a diverse country with 22 different languages and the needs of its population vary greatly.
But on the positive side, leading banks in India are already conducting pilot trials for multi-functional ATMs and it is just a matter of time before we can avail of highly convenient services through ATMs.
——————————————————————————————————