TRENDING
ASUS appoints Vinay Shetty as Regional Director for India and South Asia
Vinay becomes the first Indian Regional Director for the Multi-National Company
Company Strengthens Leadership Team and Aligns Organization for Future Growth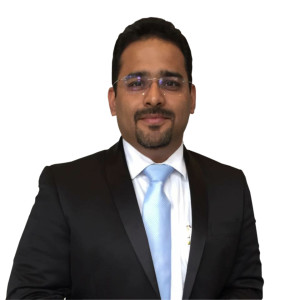 Mumbai, January 8, 2016 – ASUS India, the leading manufacturer of motherboards and computer peripherals announced today that Mr. Vinay Shetty has been promoted to Regional Director for India and South Asia for their computer components and peripheral business. Mr. Levis Su who was previously serving in this position has moved into the role of Director for Motherboards, Asus Computers China.
Mr. Vinay Shetty, currently Country Head at ASUS since 2014, will become the first ever Indian Regional Director for Asus. As the country head he has led the expansion of the company in India which has about 115 numbers of employees across India. Vinay, has over 20 years of experience in the IT industry and has a wealth of knowledge of the computing industry, spanning hardware, peripherals and services which he developed through leadership positions at Asus. His new role will include (communicating with the Headquarters in Taiwan regarding Product Planning, Product Forecast, Pricing Position and Channel Strategy while also overlooking the entire Component Business operations in terms of Sales, Marketing, Service, Finance, HR and Administration for Sri Lanka, Bangladesh, Pakistan, Nepal Maldives. He will be reporting to Mr. Karl Chu, General Manager, APAC at ASUS.
"Vinay possesses thorough discipline and unmatched leadership qualities. This has been validated through several leadership roles he has held at Asus in the last decade. His strategic leadership, combined with his pragmatic approach to problem solving has earned him the respect of employees, customers and partners. Even though we are an MNC, the ideal way to scale up a business is identifying local talent to drive this vision. We consider ourselves very fortunate to welcome Vinay's appointment with his technical and general management leadership credentials." said Mr. Karl Chu, General Manager, APAC at ASUS.
Mr. Levis Su, who Mr. Shetty will be replacing said, "Over the last 10 years, Vinay's contribution to the advancement of the component business in India and to bring in a wide spectrum of products to this market is commendable. He is a strong leader with a passion for technology and a sound understanding of the business. We look forward to Vinay's vision, strategic view and operational excellence to further strengthen our market leadership in the IT industry."
"I am honored by the opportunity to lead India and South Asia. Asus has provided me with immense opportunities. For that I remain forever grateful. I look forward to begin this new chapter with our new leadership team and employees in South Asia to continue our unmatched legacy in the IT and hardware industry. We have tremendous talent and potential to successfully the company's drive vision." Said Mr. Shetty
Mr. Vinay Shetty's academic achievements include a B.Sc Degree in Physics from Mumbai University, a Master's Degree in Software Programming from Aptech and a Master of Science Degree in Psychology from Madras University.
——————————————————————————————————————————
PRESS RELEASE