TRENDING
A data center with a heart for the startup and developer ecosystem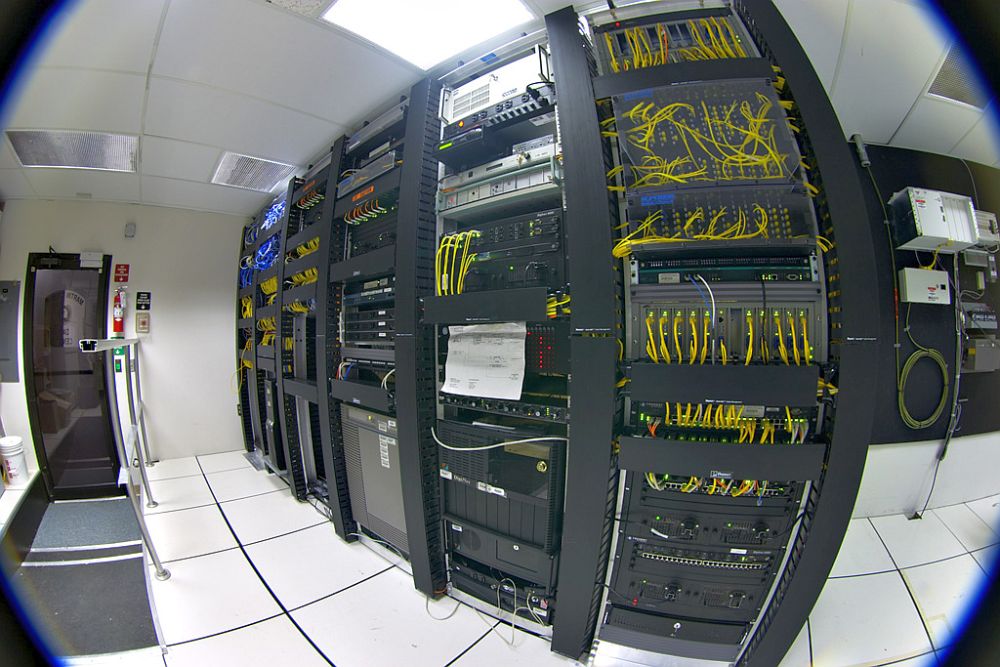 India is home to the fastest growing ecosystem of startups and entrepreneurs, with approximately 4,000 startups launching this year. Considering that the number of software developers throughout India will grow to over 5 million by the year 2018, the region is one of the most important technology markets in the world. Early stage startups need a helping hand, in terms of cloud infrastructure and also mentoring. And transitioning to the cloud is still perceived as a difficult journey. Startups also have smaller budgets for infrastructure.
Spotting this opportunity, DigitalOcean, the 2nd largest cloud hosting provider in the world (according to Netcraft), launched its data center in Bengaluru, in June 2016. This is its twelfth data center, globally. It has invested $5 mn in the Bengaluru data center and is likely to increase its India investment in future.
Digital Creed spoke to Prabhakar Jayakumar (PJ), India Country Manager, DigitalOcean.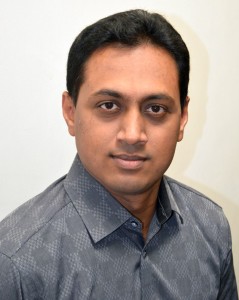 "India is experiencing a technology and startup boom like none we've seen before. Software developers and startups have been our focus from the beginning, and we're looking forward to catering to the needs of these exciting next generation cloud businesses and developer projects being born in India," said PJ.
DigitalOcean, Inc is a cloud infrastructure provider focused on simplifying web infrastructure for software developers. The company is headquartered in New York City with data centers throughout the world.
The one in Bengaluru is a collocated data center, hosted by NetMagic Solutions. While the host (NetMagic) provides the physical infrastructure and vital support systems such as power and cooling, DigitalOcean focuses on providing Infrastructure as a Service (IaaS) and the tools to manage the infrastructure. Specifically, DigitalOcean provides virtual servers commonly known as VMs (virtual machines) along with memory, block storage, and bandwidth (transfer rate). This combination is what it calls a 'droplet'. And it claims that one can self-provision a droplet in under a minute. It employs SSD storage (solid state devices or flash memory storage), and not hard disks.
There are various pricing plans, but for as little as $5 per month you could have a droplet in a jiffy — with 512 MB memory, 1 core processor, 20 GB SSD storage and 1 TB transfer. Pricing ranges from $5 – $640 per month, depending on how much you help yourself at this cloud buffet!
"We have capacity to spin up more than a million virtual servers (droplets), at the Bangalore data center. Globally we have 18 million droplets across all our data centers," said PJ.
DIFFERENTIATORS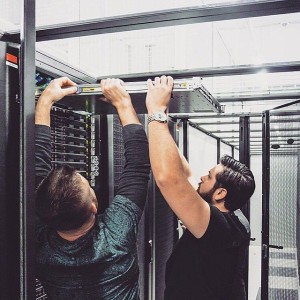 With Amazon/AWS, Microsoft/Azure, Google, NetMagic, NxtGen, ESDS, CtrlS and other data centers already in India, DigitalOcean enters a crowded market and must have strong differentiators to survive. We asked PJ what are his chances like and about the uniqueness of this data center.
"The focus for us is simplicity, ease of use, and price-performance.  Another differentiator is the large DigitalOcean community and our 24/7 customer support," said PJ.  "We do not have tiered customer support. Our customer support is free for all kinds of customers. Our tech support is accessible 24/7 over email.  This makes the cloud transition easier for teams that are constraint for resources," he added.
The DigitalOcean online community has thousands of tutorials curated by its own editorial team and also the community at large. There are guides and tutorials on various aspects of Linux administration, for instance. We observe that content marketing is another forte for DigitalOcean.
STARTUP ENGAGEMENT
DigitalOcean gives a lot of importance to startup engagement activities. Being a startup itself, it understands the pain points and struggles and wants to share its experiences with other startups. It reaches out to the startup ecosystem through collaborations with accelerators and industry bodies such as Nasscom 10,000 startups. It also participates in conferences and industry events that involve startups, and organizes its own events too.
DigitalOcean MeetUps is another attempt to connect with startups. And this was recently initiated in the cities of Bengaluru and Hyderabad. It identifies community champions who choose the topics and then identifies speakers from the community.
It is also trying to collaborate with others like e-hiring and 91Springboard, to engage with startups.
THE ROAD AHEAD
While DigitalOcean has just arrived in India, it has some ambitious expansion plans. It may even consider hosting enterprise customers across verticals and may expand its footprint across India.
"We've had requests from customers about additional product offerings. We have a storage offering that's now in beta, and we plan to launch this soon. It is a block storage offering that can be put on top of existing servers.  And customers can choose the capacity. We are also looking to make other product enhancements in networking. Once we have all our product offerings in place we think we will be relevant to other type of companies as well," said PJ.
CONCLUSION
In an intensely competitive data center market, specialization and product differentiation is the only way to survive. Digital Creed's editor visited some of the aforementioned data centers in India (search 'Datacenter, data center' on this site). We observed that each has some form of specialization be it vertical focus or specialized services.
We think DigitalOcean has a bright future in India, given the immense growth of startups in India, and more importantly, its well thought out strategies for community engagement.
As word about its 'love' spreads in the startup ecosystem by word of mouth (and that's what it believes in), DigitalOcean might just become one of the leading cloud infrastructure providers in India.