Nutanix,  a provider of hybrid multi-cloud computing, unveiled the findings of its fourth annual Enterprise Cloud Index (ECI) report. Nutanix commissioned researcher Vanson Bourne to undertake a study in August and September 2021. Vanson Bourne surveyed 1,700 IT decision-makers around the world about where they're running their business applications today, where they plan to run them in the future, what their cloud challenges are, and how their cloud initiatives stack up against other IT projects and priorities. Specifically to India, the report revealed that 84 percent of enterprises in India prefer hybrid multi-cloud as their ideal operating model, and that 58 percent are expecting to implement such environments within three years.
More Indian businesses opt for hybrid multi-cloud
While the use of multiple clouds, private or public, isn't quite as high in India as elsewhere, it's the country's leading IT infrastructure deployment model. Nearly a third (32%) of respondents in India said multi-cloud is their most commonly used environment (Figure 1), followed by traditional data centers (29%) and private clouds (23%). More than half in India (58%) expect to support multi-cloud within three years.
Top Priorities: Security and Compliance
The ECI findings also highlight that India's enterprises prioritise security more than their global counterparts – 55 percent of India's enterprises cited security and compliance as the prevailing reason for shifting applications to a different infrastructure in the past year, which is 14 percentage points higher than the global average (41 percent). At the same time, enterprises are still maturing in their understanding of multi-cloud security management, or the management of security across dissimilar clouds. These enterprises are learning to reach for hybrid multi-cloud tools that enable centralized management to alleviate such issues.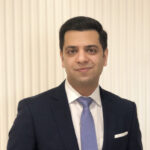 "India's digital transformation has been primarily fueled by Hybrid Multi-cloud adoption as it offers simplicity, agility, manageability and scalability that most organizations seek to compete in today's digital world. The findings of this report validate Nutanix's strategy of offering Hybrid Multi-cloud Cloud as an Operating Platform for our customers, thereby providing them choice to use the best of public and private clouds, on their own terms," said Faiz Shakir, managing director – Sales, India and SAARC, Nutanix.
With extended remote work following the rise of Omicron, hybrid multi-cloud continues to be the most agile IT environment for supporting continued flexibility and resiliency, and access to applications and data.  Helping fuel this trend is the growing acceptance of the public cloud as an extension to private infrastructure and as a critical platform for supporting the shift to remote work, according to the ECI report.  Nearly one in five respondents from India (19 percent) said they already use three or more public cloud providers, outpacing the global (13 percent) and APAC regional averages (12 percent).
Customer Testimonial
Gupshup is heavily reliant on Nutanix's hybrid multi-cloud solutions. Gupshup delivers close to 6 billion messages per month across various verticals. Its platform provides a single API across 30 channels providing conversational experiences.
Gupshup is a conversational messaging services company with primary operations in India, the United States and the United Kingdom. It is owned and operated by Webaroo Inc. The company provides SMS, email, voice, USSD and IP messaging, and chatbot development services to BFSI, retail, and e-commerce companies. (Source: Wikipedia.)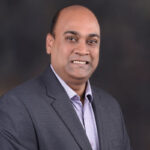 "At the rate at which we are growing we definitely need to focus on enabling our customers and their businesses to stay head of the curve by equipping them with a high-performance distributed platform that is secure and compliant. Nutanix allows us to simplify our technology stack to provide our customers seamless and engaging conversational experiences," said Vishnu Vardhan N, Vice President IT & Information Security at Gupshup. "Nutanix's Hybrid and Multi-Cloud solutions have been instrumental in bringing us closer to this goal of providing an engaging conversational experience to our customers by simplifying our technological stack while complying to cybersecurity and local compliance requirements of the workloads, globally." 

To learn more about the report and findings, download the full fourth annual Nutanix ECI India report here, and the Global report here.
---