TRENDING
7 less known facts about the new iPhones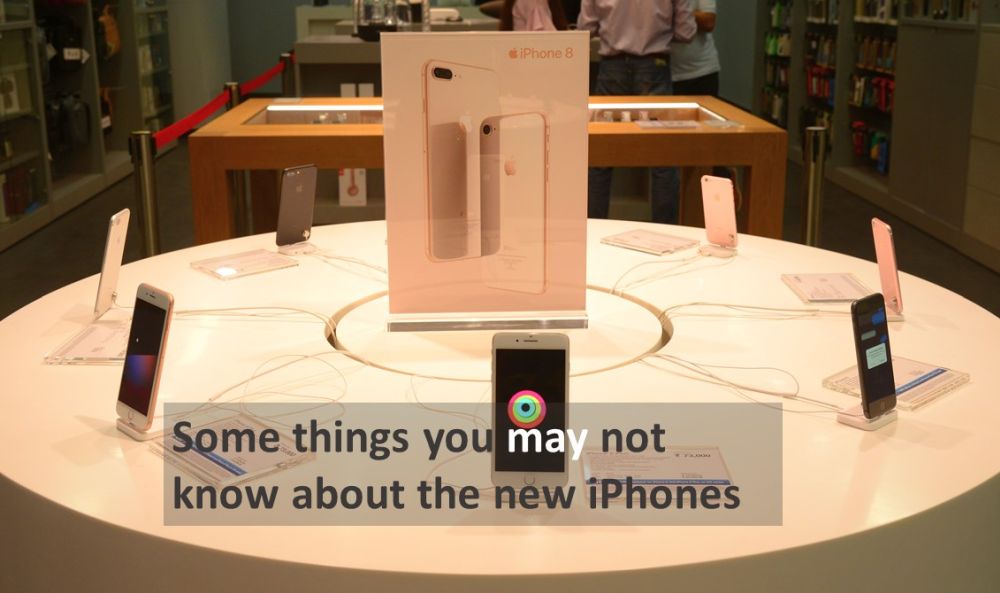 The new iPhones were finally launched in India last Friday (29 September) and we got to see them at a local mall in Mumbai. As we spoke to executives in the showroom, some lesser known facts emerged. There is plenty of information on the Internet about technology specifications, and many product reviews. We were really hunting for the unknown details, particularly of interest to Indian consumers. Here are 7 less known facts.
1>  Portrait mode & Portrait Lighting: If you've used a DSLR camera with a telephoto lens you would have probably used a feature called Depth of Field or DOF. This blurs the background so the focus remains on the subject. It can also blur the foreground while keeping the background in sharp focus — for landscape shots. And, with the right lens and aperture, both the foreground and background can remain sharp. Well, the Portait mode feature in the iPhone 8 Plus and iPhone X does exactly that. It uses a depth map to create artificial DOF — in essence mimicking this feature on the DSLR camera. Both lenses on the phone work in tandem to produce DOF effects.
Portrait Lighting uses the depth map to add different lighting options to the image. In an actual studio, you would vary the lighting conditions and change the direction of the lamps to light up the subject. You would also set the backgrounds using chart paper or a coloured sheet. These effects can be simulated in the iPhone 8 just by sliding a finger through a range of options. In our demo at the retail show room the Apple technician changed the background of my photo to black and was able to apply different lighting effects. Shadows on my face were instantly removed! I anticipate more "Photoshop like" filters coming to future versions of Portrait Lighting.
2>  Restore deleted files: The technician told me that the new iPhones offer a better chance for recovering deleted files, but I suspect this is really a feature introduced with iOS 11. Recently deleted files can be restored within 30 days of deletion.
3> Wireless charging: The new Apple iPhone 8 models include wireless charging and support for the Qi wireless standard.  But wireless Qi chargers are not included in the box.  Apple launched AirPower wireless charging pads and you can buy those separately. However, you would save a few hundred bucks by buying Qi chargers manufactured by Belkin, Mophie and others.
4> Apple AirPods not standard: The iPhone 7 will probably be remembered as the first iPhone model to do away with the 3.5 mm audio or headphone jack. They shipped with a pair of wireless earbuds called AirPods. The AirPods are no longer included with the iPhone 8 models and are sold as an accessory. Instead, Apple includes a lightning adapter in the box, so that you can use your wired earbuds and headphones. You can of course, use your Bluetooth headphones.
5> Security: Security in the new iPhones has been reinforced with two-factor authentication. There's facial recognition and Touch ID. If you are particularly concerned about the security and privacy of data in your phone, then this is one feature you will love. The image of your fingerprint is stored in a secure area of the phone called Secure Enclave. We were told that if the iPhone was stolen and someone tampered with Secure Enclave, it would "fuse and seal itself" thus making the phone a dead paperweight.
6> Reinforced glass back: The new iPhones have a glass back and this is intentional. Glass replaces metal because of the wireless charging feature. We were told there are "seven layers of reinforced glass" on the back of the new iPhones. However, we were not permitted to do a drop test!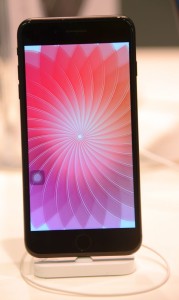 7>  iPhone prices in India:
| | | |
| --- | --- | --- |
| Model | Memory | Price |
| iPhone 8 | 64 GB | Rs 64,000 |
| iPhone 8 | 256 GB | Rs 77,000 |
| iPhone 8 Plus | 64 GB | Rs 73,000 |
| iPhone 8 Plus | 256 GB | Rs 86,000 |
| iPhone X (Nov 3) | 64 GB | Rs 89,000 |
| iPhone X (Nov 3) | 256 GB | Rs 1,02,000 |
Shweta Bhimsaria, National Head, Unicorn Infosolutions (an Apple premium reseller) told us that they were expecting to sell 10,000 units of the iPhone 8 this Diwali at 25 stores across India. She was confident of selling 2,600 units in the first three days since its launch in India (on 29th December). Apple would continue to sell all the previous models (iPhone 5S onwards) after the iPhone X launch.
Related Video (Source: 9to5Mac)