Launches 'SBI Mingle' social media banking platform
Mumbai, July 1, 2016: State Bank of India, the nation's largest bank with 300 million account holders launched SBI Mingle – the social media banking platform for Facebook and Twitter users.  Using SBI Mingle, the bank's customers can do a host  of banking services through their social media accounts. The new initiative was launched on the bank's 61st birthday or 61st State Bank Day. There were six other initiatives also launched, including smart watch banking.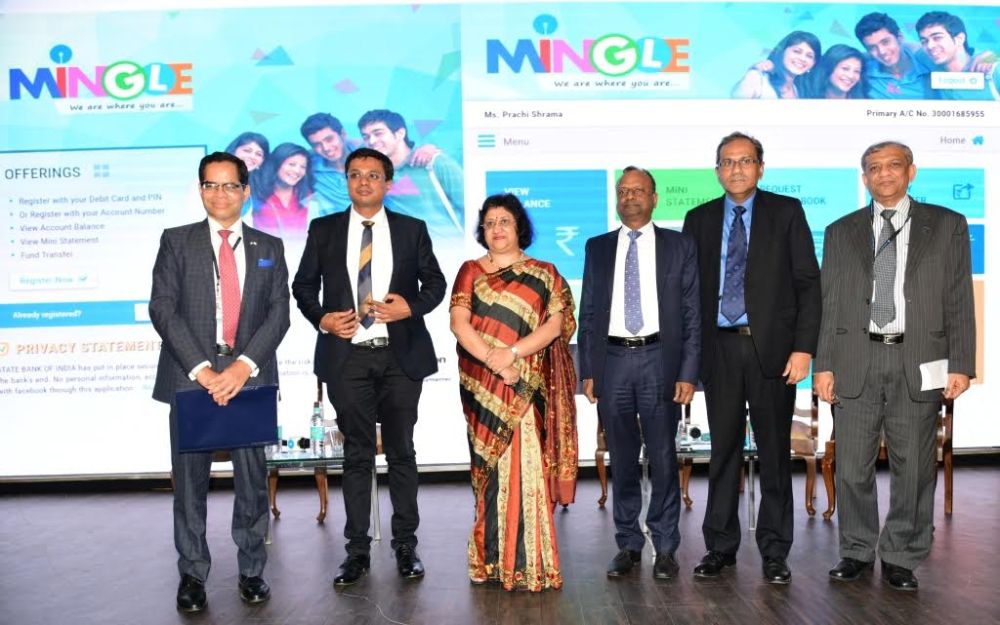 On the launch, Arundhati Bhattacharya, Chairman, SBI said, "The Bank has witnessed tremendous engagement from its customers on each of its social platforms for queries, information, advice and complaint resolution. Being aware that  the millennial customers no longer interact with their bank from a traditional channel perspective, the Bank is planning to introduce more services like request for cheque book, stop cheque, register for mobile banking, Internet banking, SMS alerts and block ATM/Debit cards on this platform soon."
She said staying attuned to the needs of the Gen Y customer and collaborating with their innovative technology, SBI would be offering a gamut of new digital services to the customer on the go.
With this new offering the Bank is all set to offer its millennial customers a new digital experience allowing them to do banking as part of their everyday lives, when and where they want.
Customers have to register for this service through a simple one-time registration process using either their account number or their ATM/Debit card details. After registering they can utilize the various banking facilities available on the platform. Currently, balance enquiry, mini statement, funds transfer within SBI as well as inter-bak and beneficiary management services are available for Facebook. On Twitter, using hashtags the customers can find out their account balance and view mini statements.
SMART WATCH
Mrutyunjay Mahapatra, DMD & CIO, SBI confirmed that SBI Smart Watch (an app) has already been launched.It is immediately available on the Android Platform and will be available on iOS within a week.
"Smart Watch is becoming an inseparable part of one's personality. When you use it for the first time you need to sync it with your SBI Anywhere Account. After that you can use it for your accounts statement enquiry, last transaction enquiry etc. The first version of Smart Watch has been launched today and we will be adding many more features in future versions, said Mahapatra.
PRESS RELEASE + additional input