Mumbai, June 16, 2016: The State Bank of India is perhaps the first public sector bank to take the initiative to reach out to startups and fintechs. In January this year it launched InCube, a special branch for startups in Bengaluru, that offers support, advisory services and hand holding. Going a step further, the bank just announced a Rs 200 crore startup fund.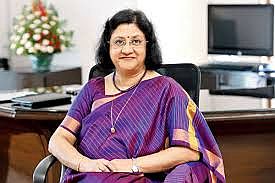 Speaking at the CII Banking Tech Summit 2016 in Mumbai, SBI Chairman Arundhati Bhattacharya said, "We have created an IT Innovation Startup fund and have set aside Rs 200 crore for this. This fund shall consider (financial) assistance of up to Rs 3 crore to an Indian registered company for promoting their business innovations using IT in fintech for banking and related technology."
SBI has also set up a mentor team to monitor, support and report the progress and the utilization of the funds by the venture. The team will include experts from the industry to provide financial and legal guidance during the course of the project.
Bhattacharya spoke about the importance and benefits of collaboration between banks and fintechs, but called for a security framework to keep the risks in check.
"There also needs to be a suitable regulatory framework in place to address the associated risks: technology risks, cyber security risks, data theft risks, risks of transactions by unregulated financial and non-financial entitles," said Bhattacharya.
The bank will cross-sell its products through collaboration with fintechs, informed Bhattacharya .