New consumer-inspired user experience enables mid-sized and remote office enterprises to easily deploy, manage and support virtual machines in a few clicks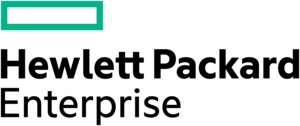 Palo Alto, March 15, 2016 –Hewlett Packard Enterprise (HPE) today announced a new all-in-one compute, software-defined storage and intelligent virtualization appliance to help mid-sized and remote office branch office (ROBO) enterprises deploy virtual machines (VMs) in minutes. Built on the world's most deployed server, the HPE ProLiant DL380, HPE's new Hyper Converged 380 (HC 380) is empowering organizations to transform to a hybrid infrastructure while simplifying IT operations and reducing overall costs.
The hyper-converged market continues to grow at a rapid pace, expected to reach $5.5 billion by 2019. [1] Growth is driven by demand for a more cost effective and operationally streamlined approach to virtual servers, virtual desktops, and hybrid cloud infrastructure. However, customers are wary of introducing new silos that limit future business flexibility.
"Mid-sized and ROBO enterprises face the unique challenge of having to stay competitive at enterprise-scale, but with notably less resources," said Ric Lewis, senior vice president and general manager, Converged Datacenter Infrastructure, HPE. "With the HC 380, these organizations will have a VM vending machine at their fingertips, enabling them to accomplish tasks at cloud speed."
Intuitive, consumer-inspired user experience for deploying at cloud speed
The HPE HC 380 intuitive User Experience (UX) management software offers a simple, user experience that is easy to manage on a desktop or mobile device. Self-install is fast and easy, from power on to "ready" in minutes which empowers users to:
· Spend more time innovating: Only five clicks are needed to deploy VMs and 15 minutes to add capacity with customizable, repeated templates for VM provisioning. The mobile-ready UX lets IT managers provision, decommission and then re-commission VMs in seconds – all from their mobile phone.
· Increase productivity and flexibility: Built in analytics and tools enables IT to reduce VM sprawl and over-provisioning of VMs by 90 percent.
"The ability to simplify IT management into a consumer-inspired experience that can easily provision virtual machines, scale-out performance and capacity, do online updates and provide centralized environment analytics is essential for organizations looking to maximize their IT resources and budgets while helping them speed up their time-to-value," says Dan Molina, CTO of Nth Generation. "We worked closely with HPE to provide feedback on the HC 380 user experience to meet the needs of our clients, and we are happy to see that HPE is very serious about listening to customer and partner feedback and taking immediate action to more aggressively respond to the market's growing interest and demand for hyper-converged solutions."
Simplified IT operations with an integrated, software-defined architecture
From the HC 380's single management pane, IT generalists can update firmware and drivers in only three clicks, without service interruption, reducing the potential for errors and increasing uptime.
· Eliminate data silos and reduce complexity:The HC 380 is built on HPE StoreVirtual VSA enabling data mobility across systems and sites and with built-in enterprise data services that ensure continuous productivity with proven five 9s availability.
· HPE simplifies support: A single point of contact for both HPE hardware, software and private cloud, as well as VMware environments. HPE's experts are available to provide rapid response and 24/7 operations to help customers quickly adopt and deliver the benefits of the HC 380.
Save time and costs from the start
The HC 380 provides customers with flexible options to find the right-size appliance for their budget. Offering a two-node hyper-converged appliance, HPE enables customers to grow and affordably scale-out to up to 16 nodes.
· Lowest cost to scale:HPE offers customers several IT investment options to transform to a hyper-converged infrastructure and pay-as-you-grow.HPE Flexible Capacity is a full-service solution bundling IT and support, with predictable monthly payment options.HPE Pre-Provisioning delivers quick access to pre-configured hardware in advance of need, and a per virtual machine payment model.
· Lowest cost to protect:With HPE StoreVirtual VSA technology, customers can reduce disaster recovery costs by 62 percent.
HPE also provides a single point of contact with system assurance and worldwide support for both HPE hardware, software and private cloud, as well as VMware environments. HPE's senior experts are available to provide rapid response and 24/7 operations to help customers quickly adopt and deliver the benefits of the HC 380.
Pricing and Availability
The HC 380 will be available on March 31, 2016 and pricing will be revealed at that time.
———————————————————————————————————————
PRESS RELEASE