BIZ NEWS
LIFE SCIENCES
TOP STORIES OF THE WEEK
"We can facilitate the presentation of patient data and critical patient information"
Interview: How Amazon is helping solve health care challenges like usability and interoperability of data.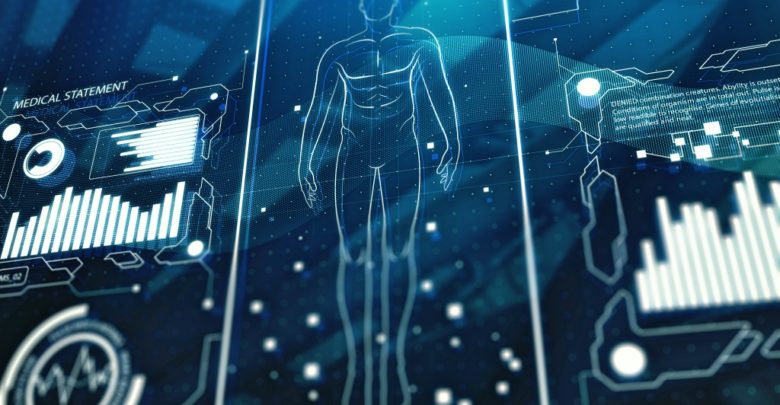 The global health care industry was put to the ultimate stress test this year, with hospitals and medical institutions fighting to save the lives of those infected by the coronavirus. More than 300,000 people have died in the U.S alone. And hospitals are overwhelmed as the number of cases increase every week. Infrastructure is bursting at the seams. But there are other long-standing challenges like the usability and interoperability of health care data.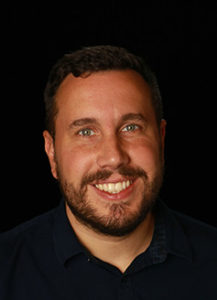 In an exclusive interview with DIGITAL CREED, Patrick Combes, Director, Head of Technology – Healthcare and Life Sciences, Amazon Web Services (AWS) talks about the work his company has been doing, working with the industry, to solve the most pressing challenges in health care. AWS is addressing current challenges, like vaccine distribution, as well as supporting research in diseases like cancer, and other long-term chronic conditions.
Patrick is an experienced professional in all stages of software and systems development, from design to deployment. With specific interest and experience in distributed systems, scientific/HPC and IaaS; especially within the Life Sciences.  
Amazon is working with institutions such as the U.S. Centers for Disease Control and Prevention (CDC),  focussing on interoperability standards such as Health Level Seven International (HL7) and Fast Healthcare Interoperability Resource (FHIR). At AWS re:Invent 2020 it announced a new service called Amazon Healthlake which enhances the ability of health care institutions to work with patient data and health care data.
Edited excerpts from the interview follow: 
DC: What are the current challenges that you see worldwide today in the health care industry? 
Patrick: I think the primary challenge facing just about everybody worldwide in health care is the usability and interoperability of the data that is within health care. And, I think that this has really been highlighted effectively and emphasized by the pandemic, but it's something that has been with us for a while. There are challenges in how patients can effectively transmit their data and share their data with other providers. And in finding ways for life science organizations, research organizations or, larger aggregations of hospital research systems to utilize that data for research purposes and the investigation of conditions like the pandemic — but also other research into diseases like cancer, or other long-term chronic conditions.
What we find all across is that a lot of health care data, the way it's gathered from patients, is manually intensive, and to a great degree, it is subject to a lot of variation across the data itself.
DC: Can you tell us about some of the work that you're doing behind the scenes working with the healthcare ecosystem, to tackle those challenges?
Patrick: What we're doing, or trying to do about it, is work in a few different dimensions with it. You may have heard the announcement from re:Invent about Amazon HealthLake, which is about services that better enhance the ability of users to work with data in health care, or patient data and health care. The idea behind it being that, we want to focus or help drive a lot of good attention and focus on building aggregate analysis environments, and data lakes, for use within health care that really do a lot of work behind the scenes to harmonize and help align that data for general use. And a lot of this was built on some of the efforts that we had with things like Amazon Comprehend Medical. It is a service that does a lot of entity extraction and natural language processing of health care documentation, and, essentially structures unstructured data that exists within health care.
What we find as a challenge in health care is that roughly two-thirds of a patient's record is just unstructured data. We help structure it, and then bring it through to services like Amazon HealthLake, and we're able to provide a platform with which to analyze and really do constructive things.
And, if we reached back to a while ago with Amazon Comprehend Medical, one of the most important things that we've been able to do is help our customers like the Fred Hutchinson Cancer Research Center here in Seattle, really do what they can to fulfill and populate clinical trials that had otherwise gone underpopulated. They hadn't been able to enroll enough patients to fill these clinical trials. As therapeutics and chemotherapies, and things like that get more specific, drawing a narrower audience, there's this need to further refine and identify the patient population that can participate in these trials.
So services like Amazon Comprehend Medical and Amazon HealthLake can be utilized very avidly to help with these types of situations, or pharmacovigilance, or really taking a deeper look at health care Informatics, and trying to understand what is the best way to identify patients with very specific needs, as opposed to treating people and things as broad groups of people. So that is some of the work we're doing there. During the pandemic, this problem was really brought to a head and so we worked on a few projects with two different customers and partners. But the biggest one would probably be the Cerner HealtheDataLab that we assisted with the deployment of, to support research into COVID-19 when it was coming out in its earliest stages. Part of our efforts behind the scenes was to really pull together and synthesize these data sets so that they can be utilized by researchers effectively across the globe. 
DC: What we see as a primary problem is that there's a lack of integration in hospital networks and health care management systems. The other issue is sharing patient data. There are privacy issues in electronic health care records, EMR, HER, as well. And then, there are regulatory challenges. So how can these challenges be resolved using networks, cloud, analytics, and other disruptive tech? 
Patrick: Worldwide we are seeing the exact same issues all over, and regardless of the regulatory challenges, or other things that have been put in place, I think this is a legacy; not so much of our regulations, but of our paper process that modern medicine was developed on. So, what we're trying to focus on are the industry standards around interoperability, and Health Level Seven International (HL7) and Fast Healthcare Interoperability Resource (FHIR). Those particular protocols are what we see evolving as really helping support the development around data exchange for patient data worldwide.
And starting with the solution that AWS has released in the form of what we call FHIR works on AWS.   It serves as a gateway to send and receive a lot of this data. Amazon HealthLake builds a health care data lake, to aggregate and pull together this data and normalize it across populations. So it presents itself as a possible second home for this data to use for health networks and health systems that are distributed over wide areas — or certain patient populations that are spread out all over an area, or across a number of security or regulatory boundaries.
Partners who have developed applications and workloads on top of services like Amazon HealthLake can now host or provide a central home for this data, no matter where the patient is. So, we are hopeful, that a lot of the customers that we've worked with so far, will be able to aggregate these larger data sets together, and really help support that patient journey.  It removes the necessity for patients to be the complete stewards of their own records, and take them everywhere they need to go. And instead, they rely on aggregate services, like the ones provided here in the U.S., to pull that data together for them.
DC: When you take this solution to other markets like India, what challenges do you foresee from a regulatory and a government perspective? And how can these challenges be tackled and how will you work with governments for citizen health care? 
Patrick: We are eager to engage with the regulatory authorities in all the markets that we serve to better understand a lot of the regulations and compliance requirements so that we can assist our customers with their deployments. I think the biggest challenge we see, is despite the subtle differences across the world, is achieving the right balance between patient privacy and usability of their information. And even though that takes slightly different forms across the world, I think the common characteristics are very similar across.
In the Indian market, what we see is this desire to maintain the confidentiality of patient records, the necessity of tokenizing or, being very careful with certain identifiable information or protected health information. But, also the desire for that same data to be utilized for patient care. So often what we see is, especially in the form of patient advocacy organizations, this supportive relationship between us and them trying to really decipher what is critical for patient research and understanding.
I don't think I have encountered a government internationally, that isn't receptive to the idea of trying to define these types of things on behalf of their population. And so, we work across organizations and help our customers work within the frameworks that different countries have established. We are always finding willing partners in the form of different government agencies responsible for patient health data,  eager to help us find that balance. So, I'm really encouraged that, as we go forward and settle on standards like FHIR — within these standards, we can effectively identify what's necessary to be shared immediately, and what needs to always be here.
DC: Talking about predictive capabilities, and building an integrated surveillance system that looks at patient diseases across the country, and is able to predict something which can help in vaccine and diagnostic labs and hospitals — help them in the research or to avert a major spread for the next epidemic. How can all these services be tied together with AI, Analytics, and Machine Learning to introduce predictive capabilities into the health care system? 
Patrick: I think this is something that we already have a significant amount of experience with, even just in the U.S. with syndromic surveillance systems that are used by the Center for Disease Control (CDC), like the BioSense 2.0 program.
(Ed: The US Centers for Disease Control and Prevention hosts the BioSense 2.0 application on AWS. The BioSense application gives local, state, and federal officials the power to monitor and assess a set of symptoms that, taken together, characterize a disease or other threat to public health.)
I think the next aspect of it is that when we look to things like syndromic surveillance systems that we build it right. Consider the work that we did during the pandemic, not only with the CDC, but with different State Departments of Health here in the U.S., and with international departments of health, or health agencies in Singapore, or others. We focused on really adopting a lot of what we had done for predictive analytics and applying what we've learned in areas like manufacturing and other domains, to the same types of trends that are visible in this type of health care data.
So if we look at it from two aspects, we understand how to pull together this data into a consistent, normalized, usable stream that we can all use as a basis for analysis. And what we've done is look across domains outside of health care, and pull in a lot of capability that we've developed in other verticals, and apply that to health care data, to try and look at trends into different things across, like for surveillance systems. This is something that Amazon has even done internally, to try and better understand the actions that we can take to help limit the spread, and limit the impact to our employees at Amazon. I think what you're going to see in the future is more use a lot of tools within the Amazon SageMaker suite, Amazon HealthLake to apply the predictive algorithms that we've seen from many places, against the data that been pulled together and aggregated on AWS.
---
RELATED STORY
Max Healthcare adopts IBM Mobility Services to Optimize the Patient Experience
---
DC: What are your thoughts on the distribution and administration of vaccines? The U.K. and U.S. started recently, Germany and India will start next month, and then the rest of the world will follow. So what are the challenges that you see, and what kind of technology can be used to buffer those challenges? 
Patrick: There are several aspects to this. I mean, from the actual distribution and management of that supply chain, the literal management of that – and that's something that we've worked on. For example, you've probably seen the work that's been done between Amazon and Carrier to build out and reinforce the cold chain supply chain, and cold chain distribution capability within the supply chain. But, as we go forward, every country that is beginning to distribute their vaccines, is doing so in an ordered way — trying to identify the patients in most critical need of the vaccine first, and prioritize according to that.
I think one of the best ways we can help support that is by doing what we talked about earlier in this conversation. We can facilitate the presentation of patient data and critical patient information, in order to make those decisions and do that stratification within a population so that we can ensure that the patients in most critical need of the vaccine receive it quickly. And then also be mindful of the expiration period on these vaccines as well. It's not just that we have to distribute them or help distribute them, it is that even once distributed, these vaccines have a very limited shelf life. So, we have to make sure that they're applied quickly and easily, and those factors are included in the decisions made while we stratify patients.
And so, when we look at the ability to do this, what you will find is that we'll want to heavily leverage the capabilities of pulling together a lot of patient data, looking deeply at patient characteristics and risks, and trying to assess the potential risks of the patient, in order to make those decisions about how to effectively apply this. And results will vary widely across a number of geographies or markets once distributed. But if we do so in an ordered fashion and effectively, using the data that we're able to pull together, then we can do this quickly and achieve the results that we all need without having to waste time or resources trying to experiment to find it.
---
The writer was invited by Amazon Web Services to attend re:Invent 2020, virtual edition.