The experience of driving a car hasn't changed in decades. And there hasn't been a fundamental shift in the design of automobiles, ever since Karl Benz presented the Benz Motor Car No. 1 in 1886. It was then known as "Motorwagen" and regarded as a three-wheeled, gas-powered "horseless carriage". Yes, there have been many inventions and improvisations in automobiles along the years such as automatic transmission, ABS (antilock brakes), spark plugs, electronic ignition, to today's GPS tracking and electric vehicles or hybrids. And there have been iconic cars from the Ford Model T to today's Tesla Model S.  But if you look back at all these great automobiles and inventions, you'll see that the fundamental principles of driving the car have not changed in decades. However, with digital technologies seeping into the DNA of a car's structure, that is all set to change. We can expect the whole experience of travelling in a vehicle to change significantly. In fact, this kind of change hasn't been seen since the shift from horse carriages to gas-powered cars.
Digital technologies, microchips, large LCD touchscreens, GPS, embedded software, artificial intelligence, and connectivity are finding their way into modern automobiles. This presents a wide range of exciting applications that could potentially set of another automobile revolution. Some of these applications are: autonomous driving/assisted driving, automated valet parking, car-to-home AI services, Internet car/connected car, voice-assisted driving, digital navigation, in-car entertainment, and better safety features enabled by technology.
Here's a look at some recent developments taking place in this space: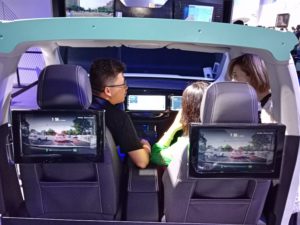 Car-to-home AI services: Daimler, Audi, and Volvo are preparing to launch "car-to-home" AI services, through which users can monitor and control their smart-home devices from their car. These automobile manufacturers are partnering with Alibaba A.I. labs for an Auto Artificial Intelligence (AI) solution dubbed "AI + Car".  The solution connects customers with their cars through Tmall Genie, the Labs' first smart voice assistant. Users will be able to speak to their cars to control their Tmall Genie-connected appliances at home.
Automated valet parking: This is a feature that is immensely useful, especially in crowded metros where parking spaces are shrinking. Driverless parking or automated valet parking solutions (AVP) are already available in cars manufactured by Daimler, BMW, Hyundai and others. Last year Bosch, Daimler and Alibaba Cloud announced plans to introduce AVP solutions in China. Both parties will work together to enable the infrastructure-based, driverless parking solution. Alibaba Cloud is the cloud-computing arm of Alibaba Group. The technology is powered by software in a cloud, and it will offer a fully automated valet parking service in the near future.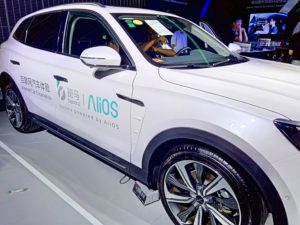 Internet car: The concept of the connected car or Internet car is not entirely new. Tesla cars are connected to the Internet and receive regular software updates to enhance functionalities in the car. But other automobile manufacturers like Ford are taking this a step further. The Ford Kuga Smart SUV is an Internet vehicle powered by AliOS – an artificial intelligence enabled operating system from Alibaba A.I. labs. The Kuga has a 10.4-inch centre screen and software powered by AliOS.  The potential applications on this platform are intelligent speech recognition, driverless-car technology, high-precision mapping, new retail services, auto financing and in-vehicle payment systems. Voice-assisted technology for navigation, information and entertainment in the car is also gaining traction.
Conclusion
Digital technologies will make driving a safer and more enjoyable experience. Cars will connect to the cloud, seamlessly like your mobile phone. Apps and A.I. powered operating systems will take over common functionalities in an automobile. The car (and its components) will be able to make decisions on its own, reacting to road, traffic, weather conditions; it will make adjustments by sending commands to the engine, powertrain, axels, and wheels.  And all this will be enabled by data generated from sensors mounted on the car – and algorithms in its microprocessors.
We are poised for another automobile revolution, this one powered by digital technologies.
All images sourced from Alibaba Group