Mumbai, 4th December 2018: The Government of Maharashtra has announced the first cohort of its Fintech Accelerator Program in Mumbai. This initiative is in continuation with the state's intent to establish Mumbai as global fintech hub. 
Earlier this year, the Government of Maharashtra was the first state to announce a dedicated Fintech Policy, under which it plans to facilitate the establishment of 300 start-ups and a corpusfund of Rs200 crore for the fintech sector in the next three years in its five-year roadmap of elevating the state as one of the top five fintech centers in the world.
In June 2018, the state government made great strides in its bid to establish Mumbai as a world-class fintech hub by introducing a slew of initiatives. The government unveiled a 'regulatory sandbox' to aid startups, welcoming startups to register, open their APIs (application programming interface) for financial institutions to consume, fostering financial technology innovation. The regulatory sandbox allows startups to test their technology under highly controlled but real-time conditions. The Maharashtra Government also fintech Registry where over 200 startups have signed up already and reimbursements are in progress for 25+ startups.
The accelerator program which was kick-starts today, will include various use-cases in Financial inclusion, public payment infrastructure, and gov-tech. The policy accounts for providing various Fiscal and Non-Fiscal Incentives to start-ups, committing to support and foster next-generation innovations that will enable financial empowerment, as well as technological advancement across the entire financial services ecosystem to nurture globally competent Fintech firms. The accelerator program which was announced in September received about 200 applications which was narrowed down to 30 start-ups, of which 13 startups were shortlisted for the accelerator.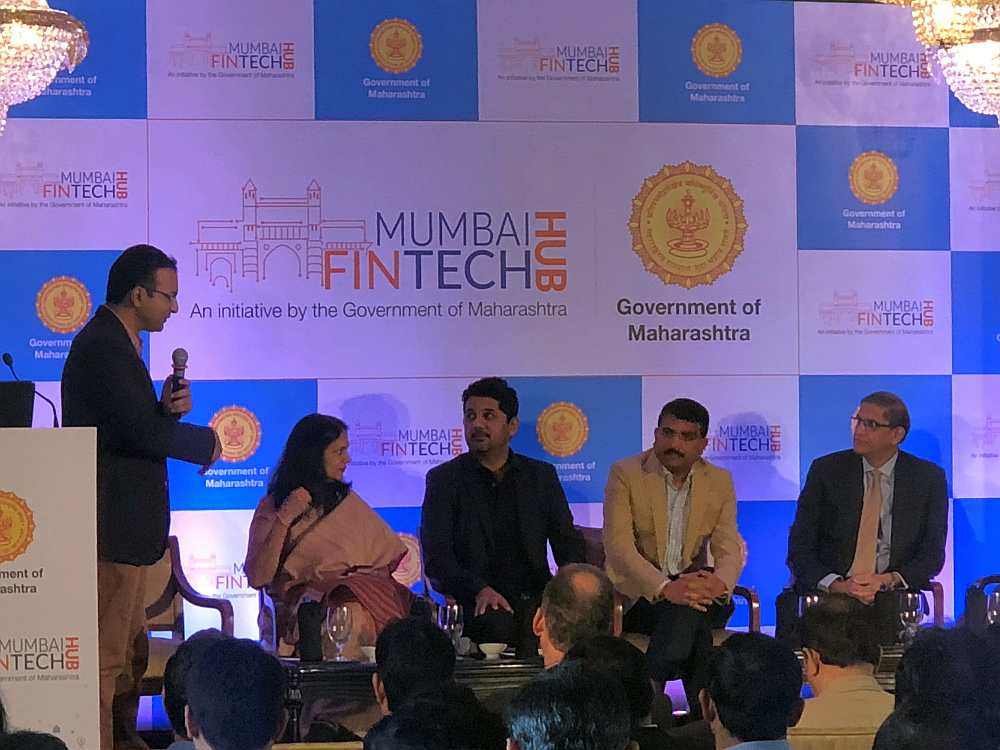 This multi-partner accelerator program inaugurated by the Honorable Chief Minister, Shri Devendra Fadnavis, intends to build a collaborative Fintech ecosystem in Maharashtra with sound governance, globally skilled talent, infrastructure and financial support to boost business, use-case based demand surge and nimble regulatory support. The unique accelerator programme is a public-private initiative with partners such as NPCI, PayU, Fino, Indusind, India First Life and CRIFcoming together to support this fuel the growth of the fintech sector and is being conceptualised and executed by Mr. Abhishant Pant, fintech expert and founder of The Fintech Meetup. Additionally, he also initiated The Fintech Yatra, a road journey to address the dynamic changes in demand, supply, and technological aspects of the financial landscape which was flagged off by the Chief Minister in early June 2018.
The objective of this three-month program is to promote an environment for innovation, rapid skill development, an incremental boost in infrastructure setup, quick resolution of industry issues through collaboration and stakeholder engagement. 
To perpetuate this platform, the first cohort of the accelerator program will have a group of selected finalists working for 12 weeks to refine their business model in consultation with experiences mentors from various stakeholders, and pitch to investors on Demo Day. The shortlisted startups are Bon Fleet, OneWallet, HuePay, PhiCommerce, GoPlannr, M2P, MicroChippayments, Monitree, Riskcovry, Finlok, Credible, Finvu and News4Use.
In addition, 10 start-ups were awarded a state grant of INR 10 lakhs. The start-ups included Eduvanz, Swipez, Sevenring, Cashrich, Digital Fifth, Rockmetric, Jai Kisan, Credible, Healthfin, Finlok to provide market access, technology and legal guidance and fund-raising. 
Suniti Nanda, Fintech Officer, Government of Maharashtrasaid, "Mumbai has been a Financial capital all along. We are aiming to make it a Global Fintech capital soon. The Government of Maharashtra will strive to nurture exceptional FinTech firms that enable financial empowerment and technological advancement. The Fintech policy has been operationalised to activate the startup ecosystem. The Government of Maharashtra is committed to directly work withthese thirteen shortlisted Fintech startups to foster next-generation innovation across the financial services ecosystem."
Shri. S.V.R Srinivas, Principal Secretary, Directorate of Information Technology, Government of Maharashtra, said, "There is a huge opportunity of collaboration between Fintech startups, financial institutions, VC/PE firms, academic institutions, influencers and Government. It is now opportune to unleash the big potential for Mumbai." 
The intensive program will start in the first week of December 2018. All the shortlisted companies will work on different use-cases in the finance sector and derive at solutions to eliminate the same. The convergence of financial services, rapidly evolving technologies and access to various types of customerswill be the key to building a robust digital economy, and as a result, Fintech will have an increasingly vital role to play. The government has set-up an API Sandbox which is a secure test environment where Fintech start-ups and Banking institutions will co-exist for joint innovation via open APIs.