Mumbai: GTCx India on December 5-6 ran to a sellout audience of more than 1400 attendees. NVIDIA's Dr. Steven Parker and the eminent Scientist and Padma Bhushan awardee, Dr. Vijay Bhatkar delivered Keynotes on the revolution in AI and Integrative Computing respectively, to a standing room only crowd. This was followed by tracks on Deep Learning, HPC and Professional Visualization, NVIDIA VR Village experiences, sponsor booths, the evening GTCx mixer and much more, with the buzz running to well over 8pm.
NVIDIA's Deep Learning Institute (DLI) Training ran to a full house for all three classes (introduction to deep learning, object detection & network deployment. The very interactive audience had NVIDIA expert Abel Brown teaching and fielding questions from 9:00 a.m. to almost 7:00 p.m., well over the original schedule.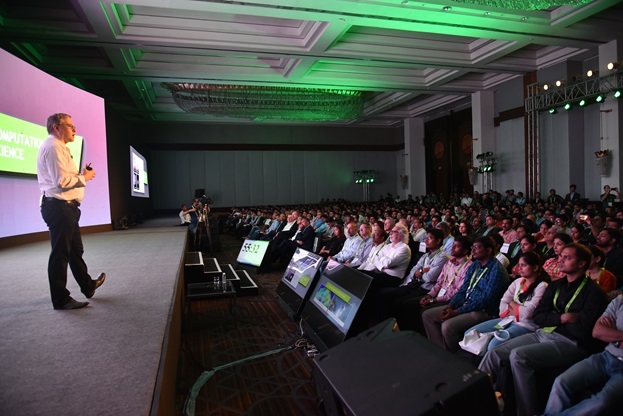 Emerging Companies Summit (ECS) showcased 12 startups with exciting solutions ranging from an app which recognizes food ingredients and suggests recipes to another which observes inventory in brand coolers at retail outlets and automatically reorders supplies. The audience was a mixture of startups, investors, companies and media.
The Keynote live feed was viewed extensively online and GTCx India was successful in bringing the Indian GPU community together on one platform to share knowledge, learn and network.