Updated 30-Dec, 9:15 pm: Affirming its deep commitment to artificial intelligence (AI) and machine learning (ML), and acknowledging the huge interest for these technologies in the Indian sub-continent, Amazon Internet Services Pvt. Ltd. (AISPL) conducted the Amazon AI Conclave in Bengaluru on 13 & 14 December 2018. The Conclave was organised with the objective of bringing together and nurturing the AI ecosystem, to showcase the leading work in AI in India, and to drive broader awareness and adoption of AI. Now in its second year, the event is regarded as the largest gathering of partners, ISVs (independent software vendors), AI startups, investors, and customers. According to sources at AISPL, an Amazon ecosystem event of this kind has not yet been conducted elsewhere in the world. It was first held in India, in 2017.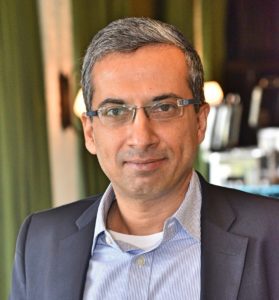 Speaking exclusively to DIGITAL CREED at the event, Navdeep Manaktala, Head of Business Development, AISPL said, "This is the largest congregation of the AI and ML ecosystem in India. We have developers, data scientists, ML engineers, and the business folks (CXOs). We also brought in the rest of the ecosystem, like the investors."
Olivier Klein, Head of Emerging Technologies, AWS-APAC told us that the primary reason for organising this event is the education of the customer.
"We want to help people understand what are some of the best practices of using a platform like AWS and cloud computing, or a variety of services. We also give our partners the ability to run workshops. Our customers can get hands-on experience with some of the technologies," said Klein.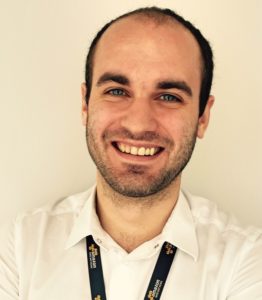 For a change, Amazon was not talking only about its own products and services. It also gave its partners and customers the opportunity to showcase the applications and products they built on the AWS platform.
"We see a strong uptake in the space of machine learning and artificial intelligence, and we wanted to create a platform for people to meet and greet, and understand how to make use of these technologies. They can assess what is available in the market, or from an AWS perspective, and how to effectively make use of these solutions," added Klien.
An agenda that involved all participants
The event had a variety of sessions with something of interest for every participant. There were keynote addresses by speakers from AWS and Alexa's global engineering and product management teams. The keynotes offered insights into the key trends in AI, the AI ecosystem in India, and AI at Amazon.
There was an awards ceremony (Amazon AI Awards 2018) to acknowledge and showcase AI and ML talent and innovation in the country. There were 200+ nominations across 6 categories for the awards. This was shortlisted to 68 entries and then down to 5 per category and finally down to 2 per category. As part of the selection criteria, only companies who reached Series-A funding or earlier were considered. The eminent jury comprised of senior leaders from Accel Partners, Accel India, pi Ventures, and the Alexa fund. The Alexa Awards was conducted for the first time in India. More information on the awards is available here.
"We were looking for emerging startups who are doing cutting-edge work. A lot has already been said about the established startups and we wanted to promote the emerging ones," informed Manaktala.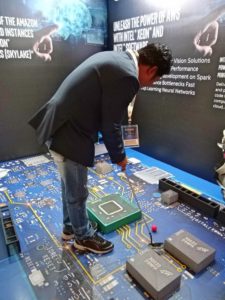 Breakout sessions were conducted across three tracks: AI Developer, AI Engineer & Data Scientist, and AI Pipelines & AI for Business (for customers and partners). These sessions brought all stakeholders together to discuss how they are using AI and ML.
Apart from this, Amazon also conducted an Investor Connect session, wherein  selected AI and ML startups were invited to pitch to a set of investors. Ten VC funds were present for this session.
A CXO roundtable was also held, with senior Alexa engineers and product specialists flown in to interact with Indian CXOs from the startups. They discussed key trends and directions in AI and ML.
Select startups were introduced to some large customers in a session called Enterprise Connect. They discussed various use cases.
AI solutions showcase
At the showcase zone , one could experience Amazon demos and see cutting-edge work in AI and ML by 30 – 40 companies in India (listed at the end of this article). As part of this compendium, 14 ISV startups and partners showcased their offerings.
Unlike other industry events, this event was unique as it had the active participation of all ecosystem partners.
"There are many AI and ML events in India today but they are very focussed. Some will be focussed on developers, some will be focussed on engineers – but there is no event that brings the whole ecosystem together. For this Conclave there is deep involvement of ecosystem partners who are even co-hosting the event with Amazon," concluded Manaktala.
Key partners for the Conclave were Accel (the largest VC fund in India), Intel and Accenture.
Here is a list of companies that participated in the showcase zone.
| | | | |
| --- | --- | --- | --- |
| Active.ai | Haptik | Knowlarity | Capillary |
| Qure.ai | Freshworks | Unbxd | Manthan (Maya) |
| Arya.ai | Boxx.ai | Embibe | IRA.ai |
| Niki.ai | Tessact | Mad Street Den | GenYLab |
| ThinkAnalytics | Kredx | Absentia VR | Scapic |
| Crediwatch | Belong.co | Tricog | Finbox |
| SatSure | Skillate | CloudSEK | Agara Labs |
| Charmboard | Streak AI | | |
The writer was invited to and hosted by Amazon Internet Services Pvt. Ltd. for the event in Bengaluru.